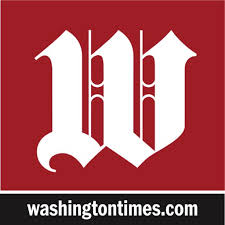 Grand Canyon University appeals record $37.7 million fine from Biden administration
Sean Salai
November 16, 2023
The nation's largest Christian college pledged Thursday to fight a record $37.7 million fine that the Education Department levied against it for "deceiving" federal student loan applicants about graduate program costs.
Brian Mueller, president of Grand Canyon University, said the for-profit campus in Phoenix will pursue two internal Education Department appeals processes and sue the Biden administration if they fail. He did not give a timeline to resolve them but noted the Education Department had refused his requests for independent mediation.
"Somebody has to stand up to these people," Mr. Mueller said, raising his voice with indignation several times during a midday press conference.
He said that while 23 regulatory agencies had visited the school and approved its financial practices, Education Department officials had refused his invitation to do an on-site inspection.
"Could we pay the fine? It would be a hardship, but it doesn't matter to me whether the fine is $37 million or one dollar, we're not going to pay the fine because the truth is just the opposite of what they're saying," Mr. Mueller said. "We are the single most transparent university in the country in terms of helping students understand what the time to complete a degree and the cost to complete a degree is."