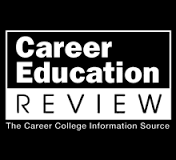 Gurnick Academy of Medical Arts Earns CAAHEP Accreditation for Ultrasound Program
Jenny
June 8, 2021
SAN MATEO, Calif., June 7, 2021—The Commission on Accreditation for Allied Health Education Programs (CAAHEP) has awarded programmatic accreditation upon the Ultrasound Technology Program. The programmatic accreditation is for the San Mateo campus.
"We went through a rigorous process to achieve the CAAHEP accreditation, and it was worth it," says Fred Faridian, San Mateo campus director, of the process. Programmatic CAAHEP accreditation seeks to evaluate and ensure that the standards of each profession under CAAHEP are met.1 With evaluations in faculty qualifications, curricula, and clinical and didactic components, the departmental review can be extensive—taking upwards of 18 months to two years to complete. Additionally, CAAHEP receives accreditation recommendations from the Joint Review Committee on Education in Diagnostic Medical Sonography (JRC-DMS).2
Passing the review and earning accreditation approval was subject to evaluation in core categories, says Faridian. This included the evaluation of Gurnick as an institution, reviewing the program goals and ensuring the program meets or exceeds academic expectations, ensuring appropriate levels of resources (staff, clinicals, faculty, academic materials, and curriculum), reviewing of student evaluations and outcomes of the program, and finally an analysis of Gurnick's educational business practices.
"I thank the entire team for their hard work and dedication in seeing this project through," continues Faridian. "I would also like to thank the JRC-DMS team and CAAHEP for their professionalism and this outcome. The quality assurance oversight of the program and curriculum are in line with our high standards resulting in even better opportunities for our campus, students, graduates, and clinical partners."