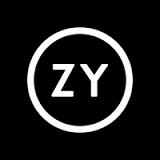 Higher Ed: For Profit or Not? The Lines Are Blurring …
Because the future of higher ed is not grassy quads and ivy-covered towers.
As soon as the news was announced in April, the phones started ringing off the hook — that is, they would have if 
phones
 did that anymore — at Cooley, an education industry law firm. Purdue University, a land-grant institution with a sterling academic brand honed since 1869, had announced a stunning merger with Kaplan University, a for-profit company that soared in the aughts but had been damaged by an industry-wide crunch.
As traditional and for-profit educational institutions increasingly team up, the size of the transaction and the name brands involved are enticing yet more players to jump in. "I wouldn't say Purdue-Kaplan represents a 'legitimization,' because the use of a third party as an online program manager has been around for years," says Mike Goldstein, senior counsel at Cooley. "What this has done is make the idea even more attractive to mainstream universities."
AS FOR-PROFITS LOSE MARKET SHARE IN EDUCATING STUDENTS, A NEW INDUSTRY HAS FLOWERED IN PROVIDING BACK-END EXPERTISE — BUILDING ONLINE COURSE PLATFORMS, MANAGING STUDENTS AND MARKETING.
The for-profit education industry has been humbled in recent years by a combination of factors. Tales of high-pressure recruiting practices, poor completion rates, questionable quality and students left with crushing debt loads were the for-profits' public relations nightmare. The Obama administration imposed tougher regulations, including the controversial "gainful employment" rule that threatened programs with high debt-to-income ratios or high default rates with the loss of federal student aid. Meanwhile, traditional universities started closing the gap online, offering similar products with better name brands.
This spring, Arizona State University enrolled 28,000 students online, about 6,000 of whom were Starbucks employees whose tuition was paid by the coffee behemoth. Liberty University went from a small Christian school in southwestern Virginia to a 110,000-student juggernaut through online offerings. Fast-growing online schools include such nonprofits as Western Governors University in Utah and Southern New Hampshire University. Instead of the traditional 18- to-22-year-olds, they are increasingly targeting older students who started college but did not finish — a traditionally underserved group that the for-profit sector embraces. "What Purdue represents is an exclamation point on that trend," says Tony Miller, co-founder of a private equity firm that invested in the for-profit University of Phoenix and the deputy secretary of education during the Obama administration.
As for-profits lose market share in educating students, a new industry has flowered in providing back-end expertise — building online course platforms, managing students and marketing. 2U Inc., for example, manages online programs for Yale, Georgetown, New York University and the University of North Carolina at Chapel Hill, among others. Often these are graduate programs such as MBAs promoted with slick advertisements on TV and online. In another marketing strategy, the University of Phoenix has developed specialized online undergraduate programs for historically Black colleges South Carolina State and Florida A&M.
This is essentially what Kaplan is doing in the Purdue deal. NewU will be a quasi-public venture designed to take Purdue's academic expertise and Kaplan's back end — along with the 32,000 existing students and 3,000 staff — to better reach the mostly adult learners who already use Kaplan. Indiana students will get an in-state discount. But the NewU faculty will be separate (and not eligible for tenure), and the degree will have a different name on it. Purdue paid Kaplan's parent company, Graham Holdings, a symbolic $1, along with a 30-year contract for its services.
Critics say the deal threatens traditional public education, and the new venture will be too opaque — shielded from Indiana sunshine laws about its finances and administration. Purdue's faculty senate passed a resolution denouncing the deal, a rebuke to university president Mitch Daniels, a Republican former governor of Indiana.
The new venture must get approval from Purdue's accrediting body, the Higher Learning Commission, and the federal Department of Education. Sara Garcia, research associate at the liberal Center for American Progress think tank, says she hopes the deal is put through the same kind of wringer as when an investor group took the University of Phoenix from a publicly traded company to a privately held firm. That deal, finalized this year, imposed strict transparency requirements on Phoenix.
Purdue's move "could set a troubling precedent if deals of this type get the green light without transparency," Garcia says. But while the Obama administration scrubbed the Phoenix deal — and was under a microscope, given some investors' close ties to the administration — the Trump administration has started to back off strict regulation of the for-profit education sector. The Department of Education recently delayed aspects of the gainful employment rule and might try to rework it, which, in Garcia's eyes, "could really lower the floodgates for bad actors to thrive in a deregulated environment."
Backers say Purdue is finding innovative ways to reach more students and fulfill its public mission. And universities have long brought in for-profits to run parts of their empires that don't directly relate to educating students — such as hospitals and dining halls.
The size and unusual structure of the Purdue-Kaplan deal are unlikely to be repeated, but the incentives are in place for similar moves. A recent Digital Learning Compass study found that nearly 30 percent of higher education students are enrolled in distance learning in 2015, as online enrollment surges and the number of on-campus students declines. Traditional colleges are simply following the students — and the money.