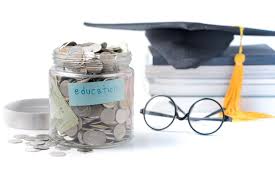 'It Didn't Smell Right': The Making of a Debt-Relief Whistle-Blower – The Chronicle of Higher Education
The Chronicle of Higher Education
'It Didn't Smell Right': The Making of a Debt-Relief Whistle-Blower
CORAL SPRINGS, FLA.
Call-center manager Bob Greenberg says he knew just what to tell customers like the angry retiree who phoned in 2014: Promise them anything.
Deloris Burket was calling again to complain to the Florida company where Mr. Greenberg ran interference. At 72, the Pennsylvania woman struggled with $38,000 in loans that she'd co-signed so her grandniece could attend college.
Behind on payments and needing help, Ms. Burket had found Consumer Assistance Project LLC in an internet search several months earlier. The Florida company, known as CAP, promised on the web to reduce or eliminate student loans.
For her and many others, it did neither.
Mr. Greenberg supervised telemarketers who pitched relief to debtors nationwide as student loans surged to $1 trillion. At 55, he had worked much of his life as a car-dealership finance manager, a trade with its own excesses of high-pressure sales and shady tactics.
Mr. Greenberg says his job at CAP tested his conscience like no other as he began to feel that the company exploited desperate borrowers. He says he fielded 10 to 20 complaints a day from callers.
Ms. Burket, who said she'd been told CAP would have her loan paid off within a few months, protested that she'd paid $250 upfront, as her contract shows. She'd signed and notarized a form giving CAP power of attorney to deal with her loan servicer. She'd paid $198 in monthly dues, an extra expense that made her unable, she said, to make her full loan payments.
Her balance kept rising, she said. Interest and penalties piled up.
"I'd tell them that the paperwork hadn't gone out yet, that our paralegals were up to their eyeballs. Anything to keep the customer on board."
Once before when she managed to reach CAP, she says, a representative told her the debt-adjustment process could take three years. But she says the rep gave her hope, telling her the company had recently gotten a $100,000 loan forgiven for "a disabled woman in a wheelchair."Ms. Burket's plight scarcely surprised Mr. Greenberg. He says callers often told him their wages had been garnished to cover lapsed accounts that CAP had promised to keep current. Some said their Social Security payments had been cut. He remembers delinquent customers up north telling him the government had seized tax refunds they needed to buy next winter's heating oil.
The heating-fuel stories especially bothered Mr. Greenberg, who'd moved to Florida from Long Island as a teenager with his family. But he says he reeled off the usual excuses.
"I'd tell them that the paperwork hadn't gone out yet, that our paralegals were up to their eyeballs," Mr. Greenberg recalled in an interview. "Anything to keep the customer on board."
"Unfortunately," he said, "I was a good talker."
Mr. Greenberg reported to Chastity Valdes, CAP's founder and chief executive. The vivacious entrepreneur had launched the operation in 2011 when she was 30, according to official records. He says Ms. Valdes authorized him to respond to complaints by reducing a member's monthly fees to $150 from as high as $303, he said.
Mr. Greenberg says he felt CAP was deceiving customers, giving discounts simply to keep customers from quitting.
The practice gnawed at him, he says. Like many customers, Ms. Burket got by on a fixed income. She said she fretted when her grandniece stopped making payments and calls began coming from American Education Services, the company servicing the loan.
Mr. Greenberg says he knew that many customers needed their money for essentials. Instead, they were paying CAP. Ms. Valdes, meanwhile, bought a new Mercedes, he says. Records show that she signed company checks to an equestrian center where, Mr. Greenberg says, she boarded a horse.
Mr. Greenberg says he'd always considered himself a good guy. But he says he wasn't acting like one. He was playing company man.
He told his wife: Something had to give.
'Get Rid of Your Student Loans Once And For All!'
Mr. Greenberg, 5 feet 8 inches tall, is tan with steady blue eyes and short white hair. He knows hard work from growing up in an extended family that ran a vending-machine business they brought to Florida from New York.
The family settled in the Palm Beaches area, a tourism and retirement mecca. A year as a young man selling cars on sweltering auto lots persuaded Mr. Greenberg to seek an office job. He studied and became a finance manager, working for 25 years across South Florida.
When real estate boomed during the early 2000s, Mr. Greenberg became a mortgage broker. After the bust, he got a job at a Coral Gables law firm helping homeowners avoid foreclosure.
There, Mr. Greenberg grew passionate about saving homes. He says that about 75 people worked at the Lance Denha Law Firm, named for the lawyer who started the company. They collected borrowers' financial details, contacted banks, and renegotiated mortgages so payments became affordable.
Grateful homeowners sent lobsters as thank-you gifts, Mr. Greenberg said. "People used to come into the office and give us hugs," he said.
But by 2012, demand had fallen for foreclosure defense. The housing market was improving. The staff had dwindled to 45, Mr. Greenberg says. Managers sought the next big opportunity.
Ms. Valdes offered an answer. The 5-foot-tall businesswoman was tough and persuasive. She'd completed probation after pleading no contest the previous year to domestic battery and trespassing charges, court records show.
Ms. Valdes had operated a foreclosure-defense company called Back Office Law LLC, according to state business filings.
Mr. Greenberg says he knew little of her background in 2012, when he heard her give a presentation at the Lance Denha firm.
During the previous five years, total student loans had doubled nationally as for-profit colleges expanded and the federal government boosted financial aid. The average amount owed by borrowers had jumped 25 percent in four years to $29,400, according to the Institute for College Access & Success.
The federal student-loan delinquency rate had reached 12 percent, surpassing rates for mortgages, auto loans, and other products, the TransUnion credit-reporting agency noted.
In her presentation, Mr. Greenberg says, Ms. Valdes told law-firm managers that her operation could help struggling borrowers. Customers would pay CAP single monthly amounts to negotiate lower payments and to keep their loans current, he recalls her saying.Mr. Greenberg remembers expressing reservations. "Telling people, 'Don't pay your loan servicer, pay us,' it didn't smell right," he said.
Despite his misgivings, Mr. Greenberg signed on. He says he needed the paycheck for his family. A daughter attending community college stood to acquire her own student debt.
The company hired other law-firm workers too, Mr. Greenberg says. Call-center reps worked from cubicles filling the second floor of a squat beige office building in downtown Coral Gables. CAP operated as a separate entity from the law firm, according to Mr. Denha, the lawyer.
The company needed no door sign because it peddled debt relief by phone, Mr. Greenberg says. Borrowers called after seeing website offers of up to 90 percent savings and payments as low as $5 a month.
"Over 5 Million Students Already Forgiven. You're Next!" proclaimed one CAP Facebook post. "Get Rid Of Your Student Loans Once And For All!"
Each day, Mr. Greenberg says, managers gave call-center workers a new, untraceable 800 number for prospective customers to call.
Reps known in the trade as "fronters" read from rehearsed lines to titillate borrowers, he says. "It appears that you may be entitled to reduce and/or eliminate your student loan obligation," the script said.
They promised to seek deferments or forbearance, to challenge loans' legality and to help consumers restore their credit ratings, Mr. Greenberg says. "We tried to create a sense of urgency," he said, "so they didn't have time to research or back out."
To sweeten the deal, he says, CAP told prospective customers they could speak to one of its lawyers or a certified public accountant about anything for 20 minutes a month.
"We tried to create a sense of urgency, so they didn't have time to research or back out."
But Mr. Greenberg says the company made no lawyers available, as far as he could tell. Canceled checks show a few CAP payments to the Lance Denha firm for legal services. But when clients requested legal help, Mr. Greenberg says he put them off, saying someone would call back.CAP paid fronters $45 a shift, plus commissions based on the number of calls they transferred to "closers," who sealed deals, Mr. Greenberg says. He says managers set goals: six new contracts a day per salesperson, 100 a week for the call center.
The closers sold monthly memberships, creating an incentive to prolong customer payments. At first CAP charged customers a percentage of their loan balances. Then, records show, the company switched to $250 upfront fees, an illegally high amount in Florida. CAP charged monthly dues as high as $303, Mr. Greenberg says.
Customers grew suspicious when their credit-card statements showed bills from a processor in Belize, Mr. Greenberg says. U.S. banks shunned the suspicious operation, he says.
A Family Affair
In its heyday, CAP employed an array of friends and relatives. A Lance Denha lawyer's wife helped hire Mr. Greenberg, he says. Her brother kept the books, he says.
Ms. Valdes's significant other, Shane SantaCroce, helped run the company and supply sales leads, Mr. Greenberg says. Mr. SantaCroce's mother worked as a closer, he says.
Mr. SantaCroce had his own troubled past. At age 22 in 2000, he'd racked up multiple felony convictions for organized fraud, forgery, and third-degree grand theft, court records show. He received probation of 39 months, extended to 2004 after a violation, according to the records.
Mr. SantaCroce had worked with a local lawyer who stole more than $6 million from clients and vanished in 2013, later to serve prison time for the crime.
Mr. Greenberg says CAP representatives told customers the company was a nonprofit, a status obtained at its founding and later revoked by authorities. The reps, hired on commission as "volunteers" instead of employees, he says, told members their dues were tax-deductible.
CAP signed up hundreds of members, grossing more than $1 million in 2014, bank records show. The work force grew to almost 100, staffing three shifts, Mr. Greenberg says.
On Facebook, CAP got glowing reviews.
"This company was able to get my private student loans discharged in less than two months," someone posted under the name Kym Zaring. "That's right, not a payment plan, just over $60,000 in student-loan debt gone!"
It turned out later that Ms. Valdes faked five-star reviews. But marketing and sales succeeded, Mr. Greenberg says, driving membership above 400.
"The request form that we used to send to the servicers was a photostat that wasn't professionally written; it wasn't even aligned properly on the page."
Borrower Jaime Bussey, of Cedar Rapids, Iowa, said CAP told her it could eliminate at least 50 percent to 70 percent of her loan balance. She said she signed up to pay $250 upfront and $198 a month for two years.Ms. Bussey gave the company legal authority to deal with her loan servicer. But Mr. Greenberg says servicers often declined to deal with CAP even if customers had given them power of attorney. The company did get Ms. Bussey a 12-month deferment — a rare tangible result by a staff that Mr. Greenberg says had been trained only in sales.
"That was another scary thing — they knew nothing," Mr. Greenberg said of CAP workers. "The more office personnel I spoke to, they were completely in the dark."
When workers did request transcripts from colleges or loan details from servicers, Mr. Greenberg says, they were almost always rebuffed.
"The request form that we used to send to the servicers was a photostat that wasn't professionally written; it wasn't even aligned properly on the page," he said. "So they'd reject it."
Ms. Bussey complained about CAP to the Iowa attorney general. In a written response, Ms. Valdes denied that her employee had guaranteed a 50-percent-to-70-percent loan reduction. She called the complaint frivolous, maintaining that her company merely "agreed to help verify (her) student-loan debt and potentially eliminate any inaccuracies."
What CAP did do was to pepper the servicer of the loan, Navient, with about 85 loan-dispute letters in two years, according to a lawyer for the servicing giant. Navient ignores such letters because it generally considers power-of-attorney forms submitted by so-called debt-relief companies to be invalid, said Joshua Harkleroad, a lawyer with Navient.
'Disorganization at Its Best'
Ms. Bussey didn't know that a year before she signed with CAP, Ms. Valdes had run into trouble.
Connecticut cited CAP in 2013 on accusations of negotiating debt without a license. Ms. Valdes obeyed an order to refund Connecticut residents. She agreed the next year to pay a $1,000 fine, records show.
Mr. Greenberg says that while he worked at CAP, he never once saw the company reduce or eliminate a loan payment, or pay anything toward the balance of a loan. One worker, named Helen, acted on her own initiative to try to stop the garnishment of customers' wages, he says.
But Mr. Greenberg never saw CAP succeed in stopping garnishment, he says. Nor did he see CAP pay down the principal of any customer's loan. "Six months in is when I said, 'This is ridiculous.'"
"People had multiple jobs, multiple responsibilities," Mr. Greenberg said. "It was disorganization at its best."
Compounding the chaos, Mr. Greenberg says, CAP fell behind on its rent. A sheriff's deputy served an eviction notice at the call center, he says. The deputy gave staff members 90 minutes to leave.
Workers regrouped in an office tower across town known as the Darth Vader building for its hulking, black-glass exterior. The operation resumed.
Mr. Greenberg continued as general sales manager, although he says his guilt and disenchantment grew. Ms. Valdes, increasingly absent from the office, made Mr. Greenberg email her concerning customer complaints that required decisions, he says.
"When I became frustrated, [and] emailed Chastity, the worse it got, the less she appeared at work," he said.
Mr. Greenberg says he told Ms. Valdes and Mr. SantaCroce that he was having to reduce customers' contract payments every day. "I was told, 'If you want to keep your job, do what you're supposed to do,'" he said.
By the spring of 2014, Mr. Greenberg felt the work had become intensely frustrating. "I don't remember any consumer calling, saying thank you," he said.
Mr. Greenberg says he spotted internal scams. He says he caught staff members trying to pad commissions by getting friends to call in multiple times under false names.
"I got tired of just trying to lie to people. I just felt it was time to give them their money back."
He confronted the workers, playing back recordings. They confessed, he says, and went back to work.To protect himself, Mr. Greenberg says, he began collecting evidence. "I started keeping notes, copying files, writing down access codes for websites," he said.
His internal struggles grew worse, he says. "I kept telling my wife, 'I just need to walk away.'"
Mr. Greenberg says he badgered Ms. Valdes about the complaints, broken promises, and lack of training. "The longer we did it, the worse it smelled and the more noise I made," he said. "Every single day, the same people were calling me."
"I got tired of just trying to lie to people. I just felt it was time to give them their money back."
CAP did give some refunds, he says. In return, the company required customers to agree not to complain to authorities, he says.
Finally, in May 2014, after a couple of years working for Chastity Valdes, the end came abruptly for Mr. Greenberg. He says he arrived at work to find his access to the parking garage denied.
He called Ms. Valdes. She met him in the Darth Vader lobby, he says, and fired him.
The Star Witness
That September, Mr. Greenberg walked into the Fort Lauderdale office of Florida's attorney general. A staff member expressed surprise, he says. Whistle-blowers were rare, the official said, let alone walk-in whistle-blowers.
Mr. Greenberg says he told authorities everything, turning over documents, emails, account numbers, and passwords, and his notes.
They found Ms. Valdes had channeled substantial revenues to two shell companies she had set up, Palermo Global LLC and Gran Gaucha LLC, records show. She paid herself $150,000 a year, the records reveal. Copies of checks show Ms. Valdes paid more than $20,000 in company funds to Morning Line Equestrian LLC, a boarding and training center where Mr. Greenberg says she stabled her horse.
The investigation dragged on for more than a year. Mr. Greenberg chafed at the delay. "I mean, if someone was robbing a bank," he said, "they'd respond in minutes."
In April 2016, prosecutors filed a federal lawsuit against Ms. Valdes and her companies. They based their case on evidence including allegations by Mr. Greenberg, Ms. Burket, Ms. Bussey, federal and state investigators, and others.
With Mr. Greenberg as their star witness, authorities accused Ms. Valdes of operating "an unlawful debt-relief enterprise that has preyed on consumers' anxiety about student-loan debt by falsely promising to reduce or eliminate that debt."
Prosecutors asked U.S. District Judge Federico Moreno to shut down the operation.
Judge Moreno signed an order on December 29, 2016, banning Ms. Valdes and her companies permanently from the debt relief and credit-repair business in Florida and nationally. She agreed to submit to strict reporting requirements for any future business unrelated to debt relief or credit repair.
Ms. Valdes today runs a business offering a different kind of false reality: tattooing simulated stubble on scalps of people who've lost hair.
Skull SMP Clinic's website said the "scalp micro-pigmentation" technique produces "a younger, more confident life-lasting hairline."
"Call or text," the site said. "Live agents available to answer your questions."
A reporter's requests to Ms. Valdes for comment generated an unsigned email from the Skull clinic disavowing knowledge of CAP or any connection to the dissolved company.
Within minutes of the response, photos of Ms. Valdes, identified by Mr. Greenberg as the same person who ran CAP, had disappeared from the tattoo parlor's website. So had a bio of Ms. Valdes that said she'd attended Florida Gulf Coast University to earn a bachelor's degree in legal studies, a credential the university has no record of her acquiring.
Mr. SantaCroce, whom Mr. Greenberg says managed CAP with Ms. Valdes, now owns SantaCroce Model Group, in Hollywood, Fla. The child-modeling agency bills him on its website as managing director of a prominent South Florida consumer-protection law office and a "nationally merited sales trainer and motivational speaker."
Deloris Burket, the Pennsylvania woman who called CAP saying the company hadn't reduced her grandniece's loan, said she ultimately canceled her debit card to block withdrawals. She said she swallowed more than $4,000 in losses.
"CAP never got any part of my loan paid off," Ms. Burket wrote in a sworn statement filed with prosecutors last year. "My loan balance increased substantially over the time I worked with CAP because of the accrual of fees and interest."
Since CAP's founding, total U.S. student loans have jumped by one-third, nearing $1.5 trillion, according to the Federal Reserve, expanding the market for debt-adjustment scams. In a recent investigation, NerdWallet found more than 130 companies to have run afoul of authorities or received bad ratings from the Better Business Bureau.
Mr. Greenberg has returned to the auto business. He works as a dealership service adviser not far from the Darth Vader building.
He puts in long days, sometimes fielding complaints. One disgruntled dealership customer wrote in an online review: "Talking with Bob Mr. Greenberg is like talking to a wall."
But Mr. Greenberg says he likes the job. Customers drive in with their problems. He doesn't have to talk them into doing business.
Mr. Greenberg says he feared retribution initially for reporting CAP. But he feels he made the right decision.
No one was charged with a crime.
Judge Moreno ordered Ms. Valdes and her companies to pay $2,382,000. He designated the money for refunding customers.
But Ms. Valdes pleaded poverty.
The judge reduced the amount to just $4,500.
Mr. Greenberg speculates that CAP's profits didn't evaporate. "Trust me," he said. "The money's hidden somewhere."
Alex Richards contributed to this article.