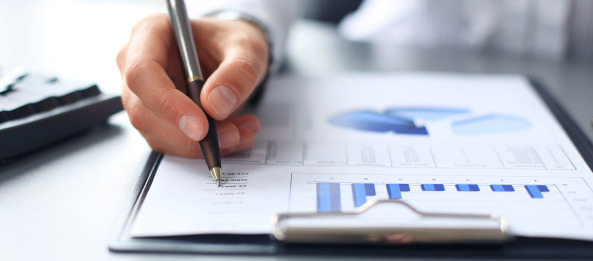 Misconceptions About State Regulation of Non-Traditional Providers
Education models that challenge traditional delivery methods are attracting increased scrutiny from state regulators. Every state has laws governing entities offering education within its borders, but those laws – and how they are enforced – vary dramatically from state to state, as well as by the level and type of education offered and the nature of the offering entity. This complexity has resulted in a considerable amount of misinformation that can lead to serious complications for the new wave of education providers. We've put together a list of key misconceptions that can create legal challenges for alternative education providers at the state level.
"My program is different, so I don't need a license."
Offering education and training programs for a fee requires a license from a state education agency in most states. This is true regardless of whether you give students a formal credential, like a certificate, or are simply confirming completion through badging. In most states, offering a program at all is enough to require a license. It's a common misconception that programs that are low cost or shorter in length don't require a license. In fact, very few states exempt such programs. Failure to hold a required license can result in fines or a cease and desist order, which may prevent your company from enrolling students in the state until you are in compliance, make your enrollment contracts unenforceable and result in reputational harm.
"My program is mostly online, so I don't need a license."
In about half of states, offering education and training programs online requires a license from a state education agency. Even in states where 100% online programs do not need a license, any kind of in-person instruction or meetups in the state, or in some cases merely maintaining an administrative office, mailing address or local phone number in the state, will trigger a license requirement.
"Besides, SARA says no more state licensure."
Nope. SARA – the State Authorization Reciprocity Agreement – allows states that opt into the agreement to rely on the authorization from the institution's home state as sufficient authorization for offering online courses to their residents. But, SARA is only an option for accredited, degree-granting schools. California has never signed on as a participating state. All California institutions, all unaccredited providers and all providers offering only non-degree certificate programs are not covered.
"I don't have to be a real university to call myself one."
Many states are strict about who can use certain academic terminology and under what circumstances. The use of terms like college, university, degree, (whether associate, bachelor's, master's or doctorate), credit, academy or institute is often restricted. Even if use of such terms is not specifically prohibited, they may give rise to claims of misrepresentation if they aren't used accurately. These terms traditionally refer to accredited, degree-granting institutions and their programs, and their use in a company or program name or marketing materials by an unaccredited school can be problematic. Understanding these restrictions and carefully screening programs, marketing materials and trademarks for these terms before a launch can avoid costly and disruptive rebranding later. States regularly send cease and desist letters for the use of restricted or forbidden names and, if a name is confusing, may require lengthy disclosures on a school's website, regardless of whether you have a registered trademark for the name.
"I don't have to worry about formal enrollment agreements. I can just sign 'em up."
In states where a license or other authorization is needed to offer a program, the state will expect specific policies addressing admissions, attendance, academic requirements and payment and refund terms to be in place. Almost all states also require that students sign an enrollment agreement that meets specific requirements. Not having the required policies in place when a company begins to enroll students can expose your company to legal risk and impact your ability to actually collect tuition. These policies can also take significant time and resources to develop and implement later. Remember that if a company receives a cease and desist letter from a state requiring it to apply for a license, there may not be a lot of time to develop the requisite application, let alone put in place the required policies, forms and procedures.
"I offer an innovative, student-friendly payment plan."
Creative tuition models like self-paced schedules, income share arrangements or installment payment plans need to consider state regulatory restrictions on such arrangements and be sure to describe the terms of these arrangements in a way that is not misleading. States are looking especially closely at so-called "job guarantee" payment or income share arrangements, in which students only pay tuition for their courses or programs after securing employment. Requirements around these programs vary by state. Using prohibited arrangements or making misleading statements when describing the terms may result in steep fines, termination of authorization or a license to do business, or unenforceable student enrollment contracts.
Cooley maintains a comprehensive compendium of state regulatory requirements across all 50 states and the District of Columbia. If you are an alternative education provider and you have questions about whether your activities may be regulated or restricted in certain states, we can provide cost-effective counseling to develop a cohesive strategy that minimizes risk and costly compliance errors.
Nancy Anderson focuses on regulatory issues affecting higher education institutions, including compliance with federal, state and accrediting agency requirements.
Mike Goldstein has been a pioneer in the development of new and more effective and efficient approaches to education in general and eLearning in particular through the creation of innovative approaches to combining the resources and interests of the various sectors of the education, technology, financial and governmental communities.
Paul Thompson counsels schools and technology companies that provide services to schools on regulatory challenges in the education sector.