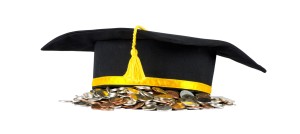 More Confusion on Credit-Hour Definition
The Department of Education on Monday proposed to eliminate or substantially alter the existing federal definition of a credit hour, following several rounds of criticism for previous similar proposals.
According to federal rules established during the Obama administration, one credit hour amounts to one hour of in-class instruction and two hours of additional student work per week. The definition helps the department determine whether an academic program qualifies for federal financial aid.
In January, at the start of a months-long process reviewing federal regulations around accreditation and innovation, the department proposed to eliminate that definition, instead giving accreditors and institutions more freedom to evaluate student progress.
That proposal was widely criticized, prompting department officials to… (continue reading)