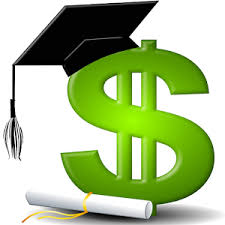 National American University is latest for-profit chain to face financial turmoil
As Democratic lawmakers raked many for-profit colleges over the coals during the past decade, National American University, a chain based in South Dakota, managed to keep its reputation mostly intact.
But the publicly traded company has been beleaguered in recent years by the same troubles affecting much of the for-profit sector. Plummeting enrollment has prompted National American to close physical locations and place its bet on online education as the path to sustainable growth.
The company's financial challenges also have prompted scrutiny from the U.S. Department of Education and other regulators.
After National American de-listed from the Nasdaq stock exchange and acknowledged in a January corporate filing that falling revenues raised "substantial doubts" about its ability to continue operating, the Education Department sought collateral in the form of a letter of credit and imposed new financial reporting requirements on the chain. The new oversight measures were first reported by Education Dive.
The company said it is committed to offering academic programs online. But after the abrupt closure of multiple for-profit college chains in the past year — including Education Corporation of America, Vatterott College and Dream Center-operated colleges — the new disclosures about financial turmoil at National American have some observers closely watching the response by regulators.
"During its 78-year history, the university has periodically evolved to serve the changing needs of its students, the majority of whom are working adults. College education has changed dramatically during the past several years and continues to evolve today. Our students want full mobile functionality and support services available 24-7," Ronald Shape, National American's president and CEO, said in a statement. "To serve the needs of the majority of its students, NAU will primarily offer courses online taught by faculty across the country."
The company will continue to operate physical locations at Ellsworth Air Force Base and… (continue reading)