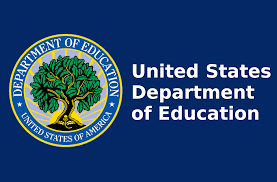 New approach to Education Dept. oversight focuses on risk assessment and outreach
DeVos and Team Put Own Stamp on Oversight
Department of Education names new key employees in student aid office, signaling more collaborative approach to overseeing colleges. Critics see gentler hand for colleges and universities.
September 1, 2017
After taking heavy criticism over the selection of a new head for the Education Department's enforcement unit, Secretary Betsy DeVos insisted Thursday that student protections are a top priority for her agency.
In a news release announcing the hiring of several key employees at the Office of Federal Student Aid, which is responsible for administering financial aid programs, DeVos and the department outlined — with few details — a new oversight approach focused on risk management and communication with top officials at institutions themselves. That message was attacked by advocates for strong enforcement who said it promised more cooperation with bad actors.
"Protecting students has always been my top priority," DeVos said in a statement. "This new approach will enhance our efforts on our oversight responsibilities, including enforcement against bad actors, such as illegitimate debt relief organizations, schools defrauding students and institutions willfully ignoring their Clery Act responsibilities," the latter a reference to campus safety laws.
DeVos saw intense backlash this week after reports that the department would name Julian Schmoke, executive director of campus relations for West Georgia Technical College and a former administrator at DeVry University, to lead enforcement activities at the department. The enforcement unit was launched under the Obama administration to crack down on fraud with a focus on the for-profit college sector. Schmoke has no apparent experience in compliance, and DeVry, one of the largest for-profit chains, has reached multiple settlements with state and federal regulators in the past year over charges that it misled students with job-placement rates. And while the head of the enforcement unit previously reported directly to the head of FSA, Schmoke will report to a career official who leads the Department of Education's compliance division.
But the department said that Wayne Johnson, who joined FSA as chief operating officer this summer, was creating a "more comprehensive, broader approach" to oversight of the colleges and universities that receive funds from federal student aid programs.
The announcement was short on details involving that new oversight beyond two major themes — identifying risky behavior by colleges and communicating with top campus officials. Johnson said the department has "amplified" its outreach to institutions to ensure they are following the rules. A spokesman did not provide additional information when asked for details such as how that risk-management system would work.
The additional outreach mirrors the department's stated approach to civil rights. Acting Assistant Secretary for Civil Rights Candice Jackson told lawyers for colleges and universities this summer that she was committed to upholding Title IX protections but that the department would take a less confrontational approach toward institutions than the Obama administration did. That message was greeted warmly by many lawyers and compliance officers from institutions.
"FSA recognizes that there are many quality institutions that participate in the federal student aid programs, along with many third-party service providers that are committed to effectively administering and operating the programs," Johnson said in a statement. "But FSA has an obligation to ensure that any organization affiliated with these programs understands its responsibilities and complies with federal student aid statutes, regulations and other related consumer protection laws."
The department announced several new hires at the Federal Student Aid office in addition to Schmoke:
Michael Dean was named the chief enterprise risk officer at FSA. Dean was the chief financial officer at First Performance Global, the financial technology company formerly headed by Johnson.
Charles Patterson was named executive adviser for "executive-level compliance and enforcement outreach," a new position at the department. He was previously vice president for research and economic development at Georgia Southern University.
Chris Greene will head communications and customer experience at FSA. A former Department of Education official, he was most recently at the College Board.
The department said its oversight work would also continue to be informed by feedback from borrowers and supported by coordination with accreditors and bodies such as the Federal Trade Commission and the Department of Justice.
Advocates for students, however, warned that the announcement promised a more lax approach to enforcement of colleges and universities that defraud students.
Bob Shireman, a fellow at the Century Foundation and frequent critic of the for-profit college sector, said executive outreach would mean those institutions get a heads-up when they are caught out of compliance, while the public or law enforcement officials would not.
"If colleges know that the Department of Education will always warn them politely and secretly when they are caught ripping off students and taxpayers, bad actors have little reason to steer clear of predatory recruiting practices," Shireman said in an email. "The approach is a recipe for disaster: it encourages fraud and abuse and is exactly the attitude that allowed the massive consumer abuses in the early 2000s and through the recession."
Barmak Nassirian, director of federal relations and policy analysis at the American Association of State Colleges and Universities, said the new enforcement approach outlined by the department signaled a retreat from its previous orientation on program integrity and consumer protection under the Obama administration. He said he noted with dismay that the Consumer Financial Protection Bureau, one of the most aggressive regulators of for-profit colleges and student loan servicers, wasn't mentioned among the department's partners in the release.
"It's part of a pattern of conduct since the administration came to office," Nassirian said. "It's alarming because it dovetails with other markers of a 180-degree turnaround."
The Department of Education rejected suggestions DeVos is taking a more lax approach to oversight. Increased communication with colleges is meant to augment, not replace, compliance and enforcement, a spokesman said.
"FSA's compliance-related interactions traditionally begin with an institution's financial aid office," the department spokesman said. "Our outreach activities are meant to quickly escalate our efforts to institutional leadership and to instill a culture of accountability among institutional leaders related to compliance and enforcement. There should be no mistaking Secretary DeVos's commitment to protecting students and strengthening the integrity of the federal student aid programs."
The new approach was welcomed by representatives of the for-profit college sector. Steve Gunderson, president and CEO of Career Education Colleges and Universities, said the secretary is responding to input where the previous administration didn't. (In comments submitted to the Obama administration about the proposed borrower-defense rule last year, CECU urged more aggressive policing of third-party debt-relief scams. It also applauded at the time efforts already taken by federal agencies to state attorneys general in that area.)
"We brought evidence to the previous administration of debt-relief scam groups misleading students," Gunderson said. "We asked for more oversight and enforcement on this. We were ignored. We applaud Secretary DeVos and this administration for taking action. We remain supportive of any actions against bad actors."