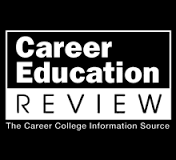 North-West College Moves to New Campus in San Diego
Jenny
September 1, 2021
Expanded Facilities Will Enable NWC to Continue to Educate Students for Success
WEST COVINA, Calif.—North-West College (NWC) recently announced that its San Diego Campus, at 8888 Balboa Avenue, moved to its new home at 6106 Arosa Street in the City of San Diego. With more space for Team Members and students alike, the new campus means the College can continue to carry out its mission of training quality health care professionals with the potential to add more program offerings to students in the San Diego area.
"We are so excited for this San Diego Campus move and the increased classroom and laboratory space it brings for our students," shared Brooke Allen, NWC's Divisional Director of Operations and Academic Affairs. "Our goal is to create the same dynamic and supportive learning environment North-West College is so well known for at the Arosa Street location."
Currently offering Associate of Arts in Nursing, Bachelor of Science in Nursing, Medical Assistant, and Medical Insurance Biller and Coder programs, the College looks forward to adding its Pharmacy Technician, Dental Assistant, and Surgical Technology programs to the new campus as well.