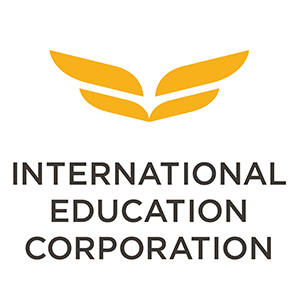 Open Compliance Positions at International Education Corp – Vice President of Compliance
Job Details
IRVINE – Irvine, CA
4 Year Degree
Education

Description
Executive corporate level position and a member of the Executive Leadership Team. Provides strategic management and direction to the company as well as the corporate compliance vertical. This division provides complete oversight to all accreditation & state regulatory standards and criteria as well as completes and manages all necessary reports, and applications for the organization. Functions as an independent and objective executive who reviews and evaluates compliance & regulatory issues/concerns within the organization. Presents an assertive voice in guiding the company in maintaining a compliant regulatory platform and record. This position ensures that the Senior Executive team as well as the Board of Directors has visibility of the state of compliance with sector rules and standards, criteria and regulations of the regulatory community that governs colleges and schools. The Vice President of Compliance reports directly to the Chief Executive Officer and serves as a channel of communication for all appropriate resources in matters concerning compliance.
The ideal candidate has broad experience as a practitioner in college operations at an executive level as well as deep knowledge and experience in compliance as it relates to accreditation, state regulatory processes and internal policies & procedures that a compliant college should embrace. The Vice President of Compliance should have strong communications skills and commands respect of his/her peers when expressing opinions based on laws, regulations and standards.
Primary/Essential Duties and Responsibilities
Lead the Compliance team in maintaining and/or revising policies and procedures for the general operation of the Compliance vertical. Provide management, oversight and accountability of the day-day operation of the vertical while being intimately engaged in all projects, activities, and initiatives.

Collaborate with other divisional heads and operators to assure compliance with issues across all verticals, regions and campuses.

Sustain a division anchored in integrity, discipline, communication and structure focused on planning and completing all projects and initiatives timely and with quality.

Plan for the future with precision, completeness, authority and leadership.

Consult with corporate General Counsel as needed to resolve potential risk factors.

Act as an independent review and evaluation body to ensure that compliance issues/concerns within the organization are being appropriate evaluated, investigated and resolved.

Monitor compliance activities at corporate and campus levels to keep abreast of the status of all compliance activities and to identify trends.

Provide reports on a regular basis to keep the corporate executive team as well as the Board of Directors informed of the operation and progress of compliance efforts.

Maintain and participate in concurrent training of compliance team in maintaining leading edge knowledge of all compliance matters.

Represents the company at conferences and other events involving compliance.

Recruit the best in class compliance professionals, develop them, and create an environment in which they are empowered to serve, solve problems while making certain all state, accreditation and federal laws and regulations are met.
Maintains personal contacts and communications with key personnel in regulatory agencies, both state and national

A key success factor is sustaining healthy and robust regulatory compliance within every campus and the entire organization demonstrated by clean state approvals as well as clean accreditation grants

Is accountable to the CEO for providing guidance & training to all functionaries of the company to assure their clear understanding of their responsibilities in maintaining compliance

Prepares campuses for regulatory visits and achieves successful outcomes

Demonstrates trustworthiness in presenting information to the CEO and Board of Directors regardless of the positive or negative content of the message.

Is an assertive voice at the executive level to assure that appropriate compliance is explained and maintained

Develops & maintains a competent compliance staff that is knowledgeable and accountable
Executive experience as a college operator/leaders

Extensive experience, expertise and knowledge working closely with accreditation as well as state agencies

In-depth knowledge of accreditation and state rules & regulations

Demonstrated ability to effectively achieve difficult objectives

Demonstrated ability in managing and leading highly competent professionals

Ability to communicate effectively both written and verbal

Highly organized and goal oriented

Ability to collaborate within all levels of the organization

Demonstrated success in leading large-scale strategy projects with proven results

Bachelor's degree or above required

Minimum five years in the higher education sector