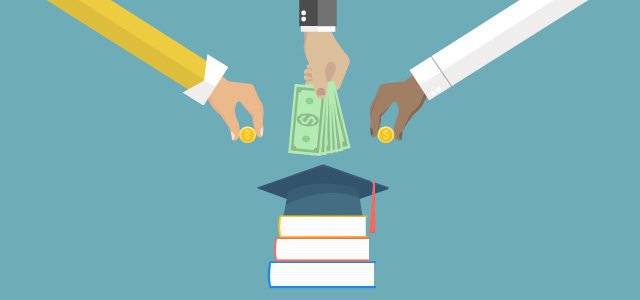 Outsourcing is growing at most campuses, college leaders say
by James Paterson
ive Brief:
The large majority (83%) of college leaders said their campuses are increasing partnerships with private firms, according to a survey of 249 college presidents, provosts and chief financial officers from The Chronicle of Higher Education and the P3-Edu conference.
The majority of leaders (53%) said they were interested in turning to public-private partnerships (P3s) to develop campus facilities and infrastructure. Other leaders saw an opportunity to outsource online program expansion (42%), student housing (39%) and predictive analytics (31%). Fewer than a quarter said they're interested in finding a partner for student support services such as mentoring and career counseling.
Two-thirds of respondents said they're interested in or have found a partner for their unique capabilities, while roughly half said they look to outside firms for their investment capital (52%) and their ability to bring a project to market quickly (44%).
Dive Insight:
The survey highlights the growing importance of outsourcing for colleges and universities, especially in a period of wavering enrollment and budget crunches.
Top-notch facilities can be helpful in drawing top faculty and students to a campus. But given many colleges' current financial constraints, some are increasingly looking to outside partnerships for their construction and maintenance needs.
The University of California, Merced, for example, turned to a public-private partnership for a $1.3 billion project to expand its campus that will make room for up to 6,000 more students. The university's partner, Plenary Properties Merced, is investing about $590 million, while $600 million is coming from the University of …(continue reading)