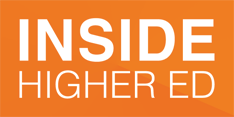 Reimagining Career Education
Lilah Burke
May 12, 2020
The Education Department plans to distribute more than $120 million in grants for short-term programs. Which pathways should that money fund?
While emergency grants for colleges and their students from the CARES Act have gotten much attention in the past few weeks, that funding isn't the only stream of new federal money headed for higher education.
The U.S. Department of Education also is planning to distribute $127.5 million as part of its Reimagining Workforce Preparation grant program. But the department so far has released scant information about what sort of programs the grants should be used to fund, and through what sort of institutions.