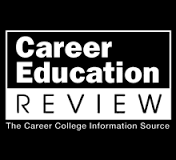 SDO Upholds NACIQI Recommendation to Terminate Recognition of ACICS
Jenny
June 3, 2021
ACICS Will Appeal SDO Decision to the Secretary, Warns that Decision Marks a Fundamental Shift in Accreditation Policy and Should Serve as a Wake-up Call for Other Accreditors
The Senior Department Official (SDO) at the Department of Education today accepted the recommendation of the National Advisory Committee on Institutional Quality and Integrity (NACIQI) to terminate recognition of ACICS. Michelle Edwards, ACICS President, issued the following statement in response to the SDO decision:
With this decision, the Department of Education is embarking on a fundamental shift in accreditation policy – with no notice or explanation. It has been the longstanding practice of the Department of Education to grant recognition to accrediting agencies that are in substantial compliance with the recognition requirements, and continuous improvement has always been the guiding principle. Clearly, that practice is no longer in force.
All accreditors should see this moment as a wake-up call. You may believe you are in compliance with the recognition criteria, but that is not enough. You may believe the process is objective and standard across all institutions, but that is no longer the case.