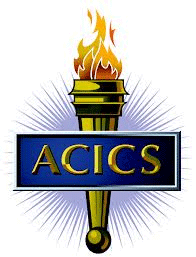 Secretary DeVos Issues Final Decision Granting ACICS Continued Recognition with Compliance Warning
Final Decision of the Secretary
On November 21, 2018 Department of Education Secretary Betsy DeVos issued a final decision to reinstate the Accrediting Council for Independent Colleges and Schools (ACICS) as a recognized accreditor.
Today's decision follows the September 28 action of the Senior Department Official (SDO), who determined that ACICS was in compliance with 19 of the 21 federal recognition criteria currently applicable to accrediting agencies (34 CFR Part 602). Regarding the two areas where the SDO stated that ACICS had not demonstrated full compliance – "competency of the representatives" and "conflict of interest" – the Secretary has granted ACICS 12 months to demonstrate compliance.  ACICS has been working to achieve full compliance with the remaining two criteria and is confidident that it will be fully compliant by the deadline.
Michelle Edwards, ACICS President, issued the following statement in response to the Secretary's decision:
"We are gratified by Secretary DeVos' decision to reinstate ACICS as a recognized accreditor.  We have consistently maintained that ACICS met the criteria as established by the Department for federal recognition, including the ability to remedy any deficiencies noted by the Department.  While it has been a challenging two-year process, we understand and appreciate the Department's need to be extremely thorough in its evaluation of our compliance. Now that the review is completed, we are eager to move forward and commit all of our energy to reinvigorating and strengthening the organization for a strong future.
In the past two years, ACICS has implemented significant reforms designed to address concerns and enhance our ability to hold schools accountable for meaningful student outcomes.  We are committed to continually improving and evolving our processes to ensure we not only remain in compliance with current federal requirements, but also foster an environment of rigorous quality and continuous improvement, both at ACICS and our accredited schools.  ACICS has set as a goal to become a leader among accreditors and I am looking forward focusing all of my energy on living up to that goal."