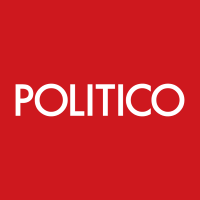 Senate hearing to discuss reopening schools
Michael Stratford with help from Bianca Quilatan
May 12, 2020
SENATE HELP COMMITTEE HEARING TO TACKLE REOPENING SCHOOLS: The panel this morning will convene an unusual hearing — featuring four of the nation's top health officials testifying remotely about the pandemic and how the country can begin safely returning to work and school.
— Lawmakers will hear from FDA Commissioner Stephen Hahn, CDC Director Robert Redfield, top infectious disease expert Anthony Fauci and HHS testing czar Brett Giroir.
— Chairman Lamar Alexander (R-Tenn.) will run the hearing remotely as well; he's working from home after a member of his staff tested positive for the virus.
— The hearing begins at 10 a.m. in room 106 of the Dirksen Senate Office Building, though the hearing room will be closed to public visitors. Watch the livestream.