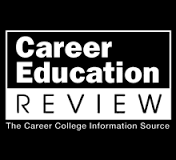 Senator sponsors bill to give student loan borrowers more info
A study finds the typical Iowa college student graduates with $29,000 in debt, among the highest rates in the country.
Iowa Senator Chuck Grassley is introducing legislation that would boost the amount of information students get before signing on the dotted line for loans they may be trying to pay off for decades.
"The real problem here is that there's a federal law that says that a university tell you the maximum amount of money you can borrow," Grassley says, "and for the University of Iowa, that's about $13,000 more than they need to get a degree." The legislation is designed to help students and their families avoid financial pitfalls, he says, and to get Uncle Sam out of business of encouraging students to take on too much debt.
"The federal government is promoting people getting in debt. That's the wrong ethic for the federal government," Grassley says. "I want these borrowers to be informed borrowers and an informed borrower is a wise borrower." The legislation would make sure students get complete estimates of college costs and financial aid before deciding where to apply. It would also create a universal financial aid letter so students can compare financial aid packages between schools.
"Students should have the best possible information in hand before making a financial decision with long-term effects," Grassley says. "The federal government, as the lender, has the responsibility to at least ensure that students know what they're getting themselves into before getting in over their heads."