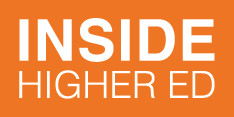 Streamlining the Student Experience
Suzanne Smalley
November 11, 2021
New technology is allowing colleges and universities to integrate disparate student services, such as academic advising and mental health services, in one unified system.
In years past, students at the University of Michigan at Dearborn typically had to visit multiple separate campus offices to get help when they needed it. That's no longer the case since the August launch of a new shared-services system that unified 20 university offices, including enrollment, financial aid, student life and advising, among many others, to deliver a single, coordinated approach via what's known as a "one-stop shop."
While the concept is not new, college and university administrators around the country are embracing more ambitious and holistic versions of powerful customer relationship management (CRM) technology to improve student services. The shift comes at a time when increasingly stressed-out students are demanding more efficiency and less bureaucracy on campus, and colleges are more worried about declining enrollments.
The pandemic has also forced institutions to recognize the importance of offering virtual customer services; some are even moving their mental and physical health services under the one-stop umbrella.