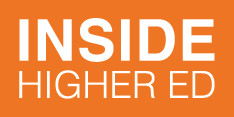 Supreme Court Asked to Block Debt-Relief Plan
Katherine Knott
October 20, 2022
The Wisconsin Institute for Law & Liberty is asking the U.S. Supreme Court to block President Biden's student loan forgiveness plan.
The conservative legal organization filed an emergency application for an injunction Wednesday after a federal appeals court declined to overturn a judge's order to dismiss the case. The institute sued the Biden administration on behalf of a group of taxpayers in Wisconsin who said forgiving up to $20,000 in federal student loans for eligible Americans would result in higher taxes and a less prosperous country.
A federal judge quickly tossed the suit because the plaintiffs lacked standing. Now, two weeks after that order, the institute is the first of many lawsuits opposing the debt-relief plan to take its case to the Supreme Court.