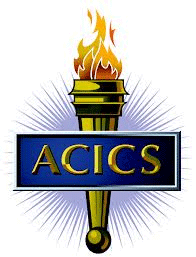 These Colleges' Fates Could Change Now That ACICS Has Its Federal Recognition Back
For one, ACICS has shed about two-thirds of its member institutions since 2016, when it lost federal recognition required to issue federal financial aid. The Obama administration stripped the accreditor of its recognition after the high-profile collapses of two ACICS-accredited for-profit chains, Corinthian Colleges and the ITT Technical Institute.
As of July, roughly 85 institutions remained with ACICS as they weren't able to find a new accreditor, according to the Center for American Progress(CAP). While some appear healthy, many have been facing problems endemic to a sector now experiencing reputational as well as financial hurdles, including sharp drops in enrollment, campus closures and claims of consumer fraud.
The following institutions are among those still accredited by ACICS and are grappling with how to survive in an ever-shifting higher education and political landscape.
Education Corporation of America (ECA)
Colleges operated by the financially struggling ECA account for 45% of enrollment among all ACICS-accredited institutions, CAP noted in July. It runs Virginia College, Brightwood College and the Golf Academy of America.
In October, ECA filed a lawsuit in a federal district court in Alabama against the Education Department and DeVos that a federal judge has since tossed out. The complaint requested the Ed Department to appoint a receiver to oversee its assets while it restructures and completes teach-outs at some of its campuses in order to avoid bankruptcy protection and retain access to federal student aid. According to the lawsuit, ECA has generally stopped making payments on its debts and faces evictions on some campuses due to a financial squeeze from declining enrollment.
ECA-owned Virginia College, which lists 11 campuses on its website after ECA in September announced several closures, is facing its own set of challenges. The chain tried unsuccessfully to switch from ACICS to the Accrediting Council for Continuing Education and Training (ACCET) earlier this year. Among ACCET's reasons for its denial include the for-profit chain's poor student outcomes as well as issues within the colleges' programs such as a lack of student supplies and high faculty turnover, Inside Higher Ed reported. ECA said ACCET's review was not comprehensive and planned to appeal the decision.
Brightwood College, which operates more than 20 campuses under ECA, has also tried to switch to ACCET. While it has not been rejected, a decision over whether the accreditor would take on the college has been deferred until December, CAP reported.
Florida Technical College
The for-profit Florida Technical College has six locations across the state that enrolled nearly 4,000 undergraduate students last fall. In February, the Florida Technical College became an academic arm of National University College, which is accredited by the Middle States Commission on Higher Education, though it retained its ACICS accreditation.
Increased scrutiny over the for-profit sector has dealt a major blow to such colleges in Florida. More than 100 for-profits in the state closed between 2014 and 2017, and enrollment at such schools dropped from 380,000 in 2010 to 221,000 in 2017, according to the Sun-Sentinel.
In January, the college reached an agreement with the Justice Department to settle a lawsuit for $600,000 that alleged college employees falsified student documents to get more federal financial aid, the Miami Herald reported. The U.S. Attorney's Office for the Southern District of Florida stated Cutler Bay, Florida, campus employees submitted documents that indicated 27 students had graduated from high school or had an equivalent program when they had not.
Daymar College
The for-profit college, which enrolled nearly 2,000 students across its seven campuses in the fall of 2017, has had a spate of closures in recent years. It finished teach-outs at two of its locations earlier this year and has closed most of its campuses.
The college took a financial hit in recent years when it agreed in 2015 to pay $1.2 million in restitution to 3,500 former students and forgive $11 million in student debt in order to settle a consumer protection lawsuit, the Lexington Herald-Leader reported. The lawsuit, brought by the state attorney general, alleged the college misled its students about their ability to transfer credits to other colleges, hired unqualified faculty and staff, and accepted students who failed the Daymar's admissions test.
The college had been seeking a new accreditor since the end of 2016, but stated in February in a letter to students that it would be forced to close if it didn't find one by mid-June. DeVos temporarily restored federal recognition of ACICS in April against the recommendations of her own staff ahead of that deadline.
Art Institute of Las Vegas
Of 31 Art Institute campuses across the U.S. listed online, the only remaining ACICS-accredited branch not publicly slated for closure is the Las Vegas location. The Fort Lauderdale, Florida, Indianapolis and Phoenix branches are still with ACICS but are no longer accepting new students.
In March 2017, the nonprofit Dream Center Foundation bought 31 Art Institute campuses from the now-bankrupt Education Management Corporation — previously one of the largest for-profit operators — and converted them into a body of nonprofit schools. Some have been critical of such conversions, however, saying they let for-profits avoid regulation in the sector by operating under the guise of a nonprofit.
In July, the Dream Center announced it would shut down 18 Art Institute campuses, citing declining enrollment and more demand for online learning programs. The Dream Center offered a 50% tuition discount to students who will graduate before the campuses close in December and a $5,000 grant for students who transferred to a partner institution, The Mercury News reported.
Broadview University
The for-profit college had fewer than 200 enrolled students at its main campus in West Jordan, Utah, and less than 100 at its entertainment arts college in Salt Lake City during the fall 2017 semester.
It is one of the entities affiliated with the Terry Myhre family, which also ran for-profits Globe University and the Minnesota School of Business until both shuttered after the Ed Department cut off their federal aid following a ruling by a district court judge in September 2016 that they used fraudulent marketing and recruiting practices.
Globe University looked like it would make a comeback last year after Broadview received permission from the Ed Department to reopen four of Globe's former campuses in Wisconsin. Broadview quickly reversed course, however, issuing an announcement that it would close three of the former Globe locations citing "the low unemployment rate and unique challenges in higher education," Inside Higher Ed reported. The remaining campus, in Madison, Wisconsin, is listed as closed by the Education Department.