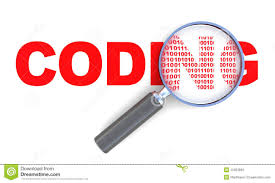 Want a Job in Silicon Valley? Keep Away From Coding Schools – Bloomberg
For-profit intensive engineering academies have become prevalent, but some graduates find themselves in debt and unprepared for tech jobs.
It was a calamitous job interview two years ago that prompted Jose Contreras to demand his money back from the coding school he attended. His interviewer, the chief technology officer of a startup, watched as Contreras struggled with basics on JavaScript, a coding language he was supposed to be learning during his courses. "Given you can't answer this question," Contreras, now 27, recalls the interviewer saying, "You should ask for a refund." A few months later, jobless and out $14,400 in tuition and fees, Contreras followed his advice.
He's one of many students who say they felt duped by Coding House, a Silicon Valley school that advertises an average starting salary of $91,000 for its graduates. On Nov. 7, the Bureau for Private Postsecondary Education, the regulator that oversees coding schools in California, assessed Nicholas James, the founder of Coding House, a $50,000 fine and ordered the school to shut down. (The BPPE had previously denied Coding School's application to operate, in November 2015, June 2016, and again on Nov. 4, 2016.) The regulators have told the school to give refunds to all students who have attended since it opened its doors in 2014. Coding House has filed an appeal. In the meantime it has suspended its programs, students said.
The BPPE cited numerous violations of California law, including making false statements. On its website, the school advertised a 95 percent hiring rate within two months of graduation from the academy, but the BPPE said that only 57 of 70 graduates had reported employment and salary information.  The bootcamp lists 21 companies in its "Where Our Graduates Work Now" section. But the BPPE said its review of Coding House's data showed only two graduates were hired by any of the 21. James said in an e-mail that "of the total population who were part of our program, most were employed within two months with average starting pay of $91,000."
In September, students were required to sign agreements prohibiting them from publicly or privately disparaging Coding House, the BPPE said. If negative information was traced back to any students, the school threatened to hold those students liable.
Coding House, according to the BPPE allegations, was a chaotic environment. The school, where students also lived, changed location several times, and told students to avoid going outside and keep the blinds drawn to avoid drawing attention. The school's operation in residential neighborhoods violated home-occupation permit regulations, the BPPE said. The regulators also alleged that a male student sexually assaulted a female student during a night of drinking at Coding House. James didn't respond to a question about the allegation.
James said that the program was getting better with each group as Coding House learned more about how to operate in the nascent field of coding bootcamps. "What we learned over the two years is that intense, rigorous and accelerated experiences are not for everyone, and we did our very best to screen for candidates who would be successful," he wrote in an e-mail. "You somehow managed to find the people who encountered difficulty while in our program." Coding House's best students thrived, he said. He did not directly address most of the BPPE allegations.
When they first became prevalent a few years ago, coding schools were heralded as the answer to the technology industry's prayers. "We can't get enough engineers because the field is growing so rapidly," said Tony Fadell, the former head of Google's Nest smart thermostat company, in a recent promotional video for a nonprofit coding school, 42. Companies complained they couldn't hire programmers fast enough, and meanwhile, many jobseekers said they couldn't find employment. Just give those people an engineering crash course, the reasoning went, and voila, problem solved.
Coding bootcamps, 12- or 14-week programs that teach software engineering, sprang up. Many are for-profit, though exceptions exist. (Xavier Niel, the French billionaire, just opened a new nonprofit academy in Fremont. It's the subject of the latest episode of the Decrypted podcast: Subscribe here on iTunes.)
But the great promise of these schools training a new generation of skilled engineers has largely fallen flat. Coding House's spectacular fall is an extreme case, but interviews with more than a dozen coding school graduates reveal that when they do land a job, often their engineering education doesn't cut it. Many admit they lack the big-picture skills that employers say they want. Training them often requires hours of hand-holding by more experienced staff, employers say. The same holds true for graduates holding computer science degrees, but those employees generally have a better grasp of broader concepts and algorithms, recruiters said.
Mark Dinan, a recruiter who works with Bay Area technology companies like Salesforce, said many companies have told him they automatically disqualify coding school grads. "These tech bootcamps are a freaking joke," he said. "My clients are looking for a solid CS [computer science] degree from a reputable university or relevant work experience." Startups can be more flexible than established companies, he said.
"Our experience has found that most graduates from these programs are not quite prepared for software engineering roles at Google without additional training or previous programming roles in the industry," said Maggie Johnson, Google's director of education and university relations, in a statement. "We generally don't hire from coding schools," said Robyn Blum, a spokeswoman for Cisco. "Coding schools haven't been much of a focus for Autodesk," said Raymond Deplazes, a spokesman.
Today, 91 full-time coding bootcamps exist in the U.S. and Canada, according to Course Report, a research group that tracks the industry. Almost 18,000 people will graduate from them this year. That's up from 43 schools two years ago, and about 6,000 graduates. Tuition averages over $11,000 at non-degree granting programs that generally last around three months, but it can go as high as $21,000. Some schools take a cut of future salary instead of tuition.
There's been increasing scrutiny of all kinds of for-profit schools recently. Last month, Donald Trump agreed to pay $25 million in lawsuit settlements over Trump University, real estate seminars that plaintiffs said overpromised results. In September, ITT Educational Services, an operator of technical schools, shut down following a series of federal sanctions.
Dev Bootcamp, a for-profit academy that started in San Francisco, was one of the first coding schools to open its doors. That was in 2012. By the following year, the school, now owned by Kaplan, said that over 90 percent of its grads found jobs within three months of graduation, with salaries of about $83,000. It has since removed those statistics from its website, saying that numbers can be misleading out of context.
Clark Hinchcliff was selling insurance and looking for a new career when his cousin told him about Dev Bootcamp. Hinchcliff, now 31, applied in 2013, won a spot, and decided to enroll in mid-2014, after saving up some of the then-$12,000 tuition. He liked the program, and said it provided a good introduction to coding. When he finished his studies three months later, he expected to land a job somewhere in the San Francisco Bay area where he could flex his newfound software muscles.
Instead, he found himself $20,000 in debt, once he added living expenses to the tab. He was back home bunking with his parents in Colorado, overeating, hawking his Nissan Versa to raise cash, and sending out resume after resume.  "I was getting sad, getting depressed," he said.
In retrospect, Hinchcliff believes the program had holes. He recalled a couple of instances where he told an instructor he didn't understand a concept, only to hear the unwavering response, "Actually, I think you do." Tarlin Ray, chief operating officer of Dev Bootcamp, said the program isn't easy, and students have the option to repeat three-week chunks of the course at no additional cost; Hinchcliff opted not to do this.
After the program was over, when Hinchcliff failed to find a full-time job quickly, shame set in. "There's a lot of pressure when you come out of the bootcamps," said Grace Wong, a software engineer at a password-replacement company who attended Hackbright in 2013. "People expect, 'Oh, you must have some highflying technical job now.'"
It took Hinchcliff 16 months and sending out over 1,100 resumes before he found what he considered a real programming job at a health-information startup in San Francisco. To get it, he had to work there for months as an intern and overcome his manager's misgivings as he got up to speed.
"Sixteen months is a long time for a student to feel like they got the win they were looking for," said Ray. He said the school provides outplacement help, no matter how far out of school the student is.
Course Report's recent survey of bootcamp graduates, a self-selecting group of 1,143 students who completed their studies before Aug. 12, 2016, showed that more than a quarter weren't employed in a full-time coding job. Only about half of respondents had a job within 60 days; one-third still didn't have one within 90 days.
"Some come out with very, very, very basic skills," said Quest Henkart, lead engineer at business software company LaunchPad and an alumnus of Hack Reactor, one of the schools. "Even as a bootcamp grad, I'm very wary of someone just out of bootcamp."
He and others say the quality of the schools varies widely. Contreras, the former Coding House student, said one reason he chose the school was it said its instruction included a software language called PHP. Halfway through the course, when he asked when they would start learning PHP, he said he was told the school had scrapped plans to teach it. Other Coding House students also say they didn't learn languages they had expected to learn, based on the school's web site, and complained that some teachers didn't have very much experience.
Patrick Shaughnessy, a former Coding House student who was hired as an instructor after finishing his course in February 2015, said the program's goal was to stay relevant, and as demands in the hiring marketplace changed, the school tweaked its offerings to match. And teachers with less experience can often relate better to novices and thus relay material better, he said. "After 20 years, you forget what it's like, starting out and learning to code," he said. Shaughnessy left Coding House in August to take a job as a software developer at PayPal.
Activists are calling for more government oversight. "Regulation is pretty much minimal in almost any state in the country," said Bob Shireman, a senior fellow at the Century Foundation who studies for-profit educational institutions. He wants better enforcement of existing laws, along with more monitoring of marketing and financial claims.
He takes particular issue with the success many schools boast, saying many hold low standards for what counts as a coding-related job. One common way to juice results, graduates say, is to include jobs that test code for flaws in the tally of software jobs. That rote work requires little, if any, actual code writing.
Few schools have independent auditors verify their job-placement rates. California, with its 28 coding schools, is among the states that require for-profit schools to seek government approval, but few schools have completed the process. Dev Bootcamp is approved to operate in California.
In the cases where coding school grads do land jobs, they often find it hard to succeed not just because their skills need polishing, but because computer science majors sometimes don't accept them. "When people go to coder camp, they're never going to be part of the in crowd," Dinan, the recruiter, said. "There's way more to success than just having the software education."
Plenty of success stories exist. Randall Kanna graduated from Dev Bootcamp in January 2015, after working in marketing and branding jobs. Upon graduating, she quickly found a job as a software engineer at Ticketfly, now owned by Pandora Inc., and said her salary increased by $75,000. "It completely changed my life," she said.
Some coding schools are trying different models. School 42, the Fremont nonprofit bankrolled by French billionaire Xavier Niel, charges no tuition for its three-year program. San Francisco's Holberton School, a two-year program, requires no money up front in exchange for 17 percent of a graduate's salary over three years once a graduate finds a job. One of Holberton's students, Philip Yoo, said he hopes to land a software job analyzing large data sets, a major part of artificial intelligence work. This is his second coding school experience. He wanted more instruction after completing his coursework at Dev Bootcamp in 2015.
Jose Contreras, the student who demanded his money back from Coding House, now works as a programmer analyst building web applications at Texas Tech University. He eventually got his refund, but only after intense negotiation and a threat of legal action. He also agreed to take down a blog post about his bad experience at Coding House. The refunds came one $1,000 PayPal transfer at a time, he said, starting in early 2015. As part of the deal, he said he occasionally also got a message from Coding House founder James, asking him to have his blog post taken down when it resurfaced on other web sites.
Without addressing Contreras, James wrote in an e-mail: "Our aim was to change the way education was delivered, and we made some great strides and helped many people change their lives, learn how to code, and get a great job."
The most recent group of Coding House students learned the day before Thanksgiving that the school was closing, said Richard Mands, a student who had quit his teaching job in Japan to come to Coding House. He said that on Thanksgiving Day, he and the other students were treated to a full turkey dinner with pumpkin cheesecake, cooked by James's wife, Sarah. The following evening, Mands flew back to Japan, where he is honing his coding skills and looking for a job.