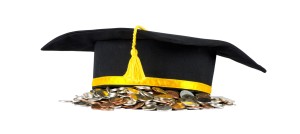 Warren Urges Defunct For-Profit to Stop Collecting Student Debts
Sen. Elizabeth Warren, a Massachusetts Democrat, warned the court-appointed receiver for a defunct for-profit college chain not to collect on debts owed by former students.
Education Corporation of America, which operated the Virginia College and Brightwood College chains, abruptly closed 70 campuses across the country in December after struggling for years with declining student enrollment. The Education Department has canceled more than $22 million in federal student loans held by former students enrolled at ECA campuses. But the company is owed millions from loans made directly to students. Receiver John F. Kennedy wrote in a court filing in July that graduates of ECA programs owe more than $16.8 million and students who left those programs without graduating owed another $18 million. Kennedy reached a deal last month to sell those debts to a collections agency.
Warren wrote in a letter to Kennedy that any attempts by the receiver to collect on student debts nearly a year after the campuses' closure would be deeply concerning. "The receiver's apparent plan to sell these accounts receivable to third-party debt collectors to satisfy ECA's creditors is an unconscionable assault… (continue reading)