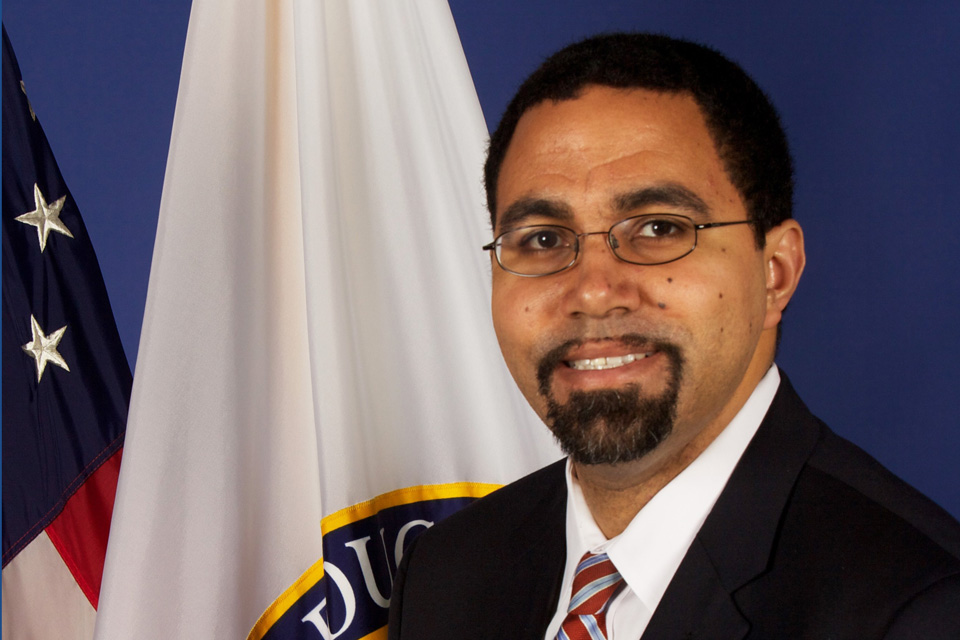 Who will be the next U.S. education secretary?
Will retired neurosurgeon Ben Carson become education secretary if Donald Trump is elected president?
Who will Hillary Clinton offer the job to if she wins the 2016 presidential election next week? Denise Juneau, Montana's superintendent of public instruction who is running for Congress? Linda Darling-Hammond, Stanford University professor emeritus and head of the nonprofit Learning Policy Institute?
With the election just days away, many in the education world are wondering who might take over the Education Department in the new administration. Education was a subject pretty much overlooked during the campaign, but the positions the candidates took on some education issues suggest vastly different education secretary picks.Sign up
In broad strokes, Trump's proposals could effectively put the entire traditional public education system at risk. He has called for "reprioritizing existing federal dollars" and giving "an additional federal investment of $20 billion towards school choice" to states that have private school choice, magnet schools and charter laws. Clinton supports the traditional public education system, as well as charter schools, though she has called for better charter oversight. She opposes vouchers, which use public money to pay for private education.
Trump's website has a form inviting readers to write in names of "the most qualified candidate" for specific posts — but education secretary isn't one of them. One person he has publicly praised for his education "expertise" is Carson, the retired neurosurgeon who was a primary opponent of Trump's (and who doesn't believe in evolution, the animating principle of modern biology).
Last March, Trump thanked Carson for endorsing him and noted that the two had spent talking about education. "I was most impressed with his views on education. It's a strength. It's a tremendous strength," Trump said, so Carson is "going to be involved with us," particularly on health and education.
Helping Trump with his choice-focused education policy proposals has been Rob Goad, an adviser to Rep. Luke Messer (R-Ind.). And Education Week reported that Trump picked Williamson M. Evers and Gerard Robinson to be on his transition team working on education policy. Evers is a research fellow at the conservative Hoover Institution, located at Stanford University. Robinson, who was Florida's commissioner of education for a year, is a research fellow at the conservative Washington based American Enterprise Institute.
Carl Paladino, a school board member in Buffalo and a Trump surrogate, said last month at a policy forum in Miami that Trump might select someone to be his education secretary who doesn't come from the education world, according to a Washington Post report by my colleague Emma Brown. Paladino also said that Trump would try to dismantle "corrupted, incompetent" public school systems in America's cities and instead build charter schools and voucher programs.
The article, incidentally, also quoted Paladino as saying that President Obama "wouldn't allow" former education secretary Arne Duncan "to do anything that would make the teachers' unions upset," which is a remarkable statement, given that the largest teachers union, the National Education Association, was so upset with Duncan's standardized test-based school reforms that, at its 2014 convention, it passed a resolution calling for Duncan's resignation. The second largest teachers union, the American Federation of Teachers, also took a stand against Duncan without directly calling for him to resign.
Trump could also pull a public official or former public official from the conservative ranks of the corporate school reform movement — such as the controversial Hanna Skandera, secretary of education of New Mexico — or from the corporate world itself, given his penchant for turning to business leaders for policy advice.
The Trump campaign did not respond to queries about his Cabinet vetting.
In May, a survey of Washington "insiders" polled routinely about their opinions on education policy by Whiteboard Advisors said Carson was the most likely choice for education secretary under Trump, with 28.6 percent.
"Education Insider" is a monthly report issued by Whiteboard that includes a "proprietary survey model" used to analyze information gleaned from between 50 and 75 federal officials, congressional staffs and other people close to education policymaking. Others mentioned as possible Trump picks, with far fewer votes, were Tony Bennett, the former education chief in Indiana and Florida, as well as Andreas Schleicher, who heads the PISA testing program for the Organization of Economic Co-operation and Development. It is worth noting that entertainer Ted Nugent got at least one vote in the survey as Trump's education secretary, so that may affect how much value you give this.
Under Clinton, the "insiders" put Darling-Hammond on the top of the list, earning 17.9 percent of the votes, with American Federation of Teachers President Randi Weingarten a close second, with 14.3 percent. Darling-Hammond, a national expert on educational equity and teacher preparation, was the head of Obama's transition team for education in 2008, and many thought she would be his secretary of education. He instead went with Duncan, a supporter of standardized test-based accountability systems. Clinton has a better relationship with the teachers unions than Obama, and Weingarten has been close to Clinton for years. Whether Clinton would tap a union leader to run the Education Department is unclear, however.
The Clinton campaign says any names are pure speculation. Brian Fallon, the Clinton campaign's press secretary, said in an email:
"Our singular focus right now is mobilizing our supporters to win 270 electoral votes and elect Hillary Clinton as the next President. No decisions on personnel in a potential Clinton administration would ever be made until after the election, and any speculation about possible names is entirely premature."
That, of course, hasn't stopped people from letting the campaign know they are interested or passing on names of people who should be put on the list. Clinton said earlier this year that she would select women for half of the jobs on her Cabinet. It doesn't mean that the education secretary would be a woman, but there's a 50-50 chance.
According to several sources with connections to the campaign, should Juneau lose her race for Congress, she would be a leading candidate. Juneau is openly gay and a Native American, a candidate who could help Clinton in her stated effort to pick Cabinet members who reflect all of American society. Juneau, who is now in her second term, was a critic of the controversial K-12 education law, No Child Left Behind (which was replaced by Congress last year), and she is a proponent of local control of education.
Some former governors are thought to be among the possibilities, including Howard Dean of Vermont or Jennifer Granholm of Michigan, who was tapped as a co-chair of Clinton's transition team. So are Freeman A. Hrabowski III, president of the University of Maryland, Baltimore County; Nancy Zimpher, the State University of New York chancellor who has announced she is resigning in 2017; and Eduardo Padrón, president of Miami Dade Community College. Janet Napolitano, president of the University of California system who served as homeland security secretary under Obama, is another. Another person who sources said could be interested in the job is Ann O'Leary, named as a co-executive director of Clinton's transition team, who has worked as a senior policy adviser to the campaign on issues including college affordability, and she has focused on issues affecting children and families, a subject close to Clinton's heart.
Any — or none of these — could wind up as the next education secretary, though don't bet on Ted Nugent.