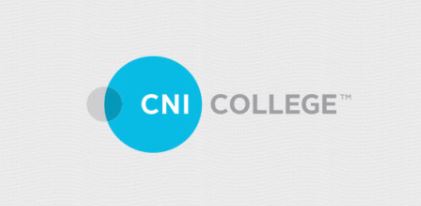 CNI College Awarded Accreditation from the Accrediting Bureau of Health Education Schools
Jenny
August 30, 2021
New Grant Awarded through February 2027
CNI College is honored to announce continued accreditation from the Accrediting Bureau of Health Education Schools (ABHES). Accreditation through the ABHES is comprised of an in-depth review of CNI College's application, self-evaluation, ABHES on-site visit reports, the school's response to reports, and CNI College's financial history. The ABHES Commission evaluates and discusses each applicant before awarding accreditation status. CNI is pleased with being awarded the six-year grant of accreditation, the most ABHES will award to an institution.
"This is outstanding news!" said Jim Buffington, President of CNI College. "I am so proud of the CNI College Staff who have worked so hard together as a team to provide excellence at every opportunity. Being awarded this six-year grant is like winning the Gold Medal of Accreditation!"
As a leader in health education accreditation since 1969, ABHES is a private, non-profit, independent accrediting agency. For over 40 years, ABHES has been at the forefront of advancing the quality of health education programs throughout the country. The agency enhances the quality of education and training and promotes institutional and programmatic accountability through systematic and consistent program evaluation. Its key is to assure the quality of the programs it accredits and assist in the improvement of the programs. This quality-determination is accomplished by rigorous and systematic evaluation based on valid standards. To learn more about ABHES, visit https://www.abhes.org/.