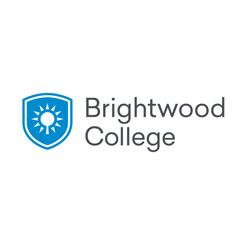 Collapse of For-Profit Chain Long in the Making
After two years of an administration that has disavowed the Obama Education Department's crackdown on for-profit colleges, there's little sign of a comeback for the sector.
On Wednesday, one of the largest credential-granting for-profit operators still standing, Education Corporation of America, said it would close its roughly 70 campuses across the country.
Instructors and support staff at ECA chains, which include Virginia College and Brightwood College, suddenly found themselves out of a job after Friday. And students, who in many cases took out thousands of dollars in loans to attend ECA programs, were left with little information about how to continue their education elsewhere.
The shutdown happened after the company scrambled for months to shore up its troubled financial situation by closing a limited number of campuses, then attempting to overhaul its corporate structure with a court-approved receivership. But new restrictions by the Education Department on ECA's access to federal student aid and a notice from its accreditor that recognition for its campuses would be suspended helped seal its fate, the company said.
The shutdown is the biggest to take place so far under the Trump administration and Education Secretary Betsy DeVos. And it will test whether the department has learned from the closures of for-profit behemoths Corinthian Colleges and ITT Tech under the Obama administration.
Antoinette Flores, associate director of postsecondary education at the Center for American Progress, said it's not clear any of the for-profit chain's regulators had applied lessons from previous failures before ECA's closure.
"In the past two months, they were really going downhill fast, and neither their accreditor nor the department took action soon enough," she said.
Although the chain of colleges served fewer students than did Corinthian or ITT, there are multiple parallels with those previous failures, starting with the oversight from the same accreditor, the Accrediting Council for Independent Colleges and Schools. Now, like students enrolled at those defunct chains, ECA students face uncertainty over how they will continue their education or deal with debt they took on to attend their programs.
The Education Department, which had been working with ECA to help students attending campuses already slated for closure continue their education elsewhere, slammed the decision by the company to suddenly close its doors.
"Education Corporation of America's decision to suddenly close its campuses is highly disappointing and not best for its students. There were other options available," said Liz Hill, a spokeswoman for the department. "The department was in daily conversations with ECA and potential teach-out partners to assist as many students as possible to find a new institutional home. Instead of taking the next few months to close in an orderly fashion, ECA took the easy way out and left 19,000 students scrambling to find a way to finish the education program they started."
The total number of students is likely even higher counting students who aren't first-time, full-time students. Hill said the department plans to work with students to either transfer their credits elsewhere or apply for loan forgiveness through a process called closed-school discharge.
At least one ECA institution, meanwhile, the New England College of Business, said Wednesday it will remain open. It was the only campus not accredited through ACICS.
Long-Term Challenges Behind For-Profit's Collapse
Although the department's new restrictions on Title IV funds may have played a role in ECA's demise, just last month DeVos appeared to grant a major reprieve to the chain. The status of the colleges' accreditor, ACICS, had been unsettled for much of the past two years after the Obama administration sought to eliminate the agency's federal recognition. But after a federal judge ordered that the department reconsider the decision, DeVos restored approval for the accreditor just before Thanksgiving.
Accreditors are the gatekeepers of federal Title IV money. And the decision meant that ECA chains like Virginia College — which had sought without success to secure approval elsewhere earlier this year — were assured of access to federal student aid funds for at least another year.
But the financial problems at the company were much deeper than the status of its accreditor. Student enrollment had declined significantly in recent years as the economy improved and demand for workers grew. As the company explained in a federal lawsuit it filed to keep access to student aid funds during its proposed financial overhaul, it had fallen behind on payments to creditors and actually faced eviction from several campuses.
That lawsuit was dismissed last month, but the appointment of a receiver triggered the most stringent type of financial restrictions, known as heightened cash monitoring. Under those restrictions, an institution must disburse student aid money from its own funds before seeking reimbursement from the Education Department. Corinthian and ITT were placed on the same restrictions before both eventually shut down.
The final nail in the coffin came Tuesday night when ACICS, the accreditor of Virginia College and nearly every other ECA campus, said it would suspend recognition of the campuses.
"The uncertainty of these requirements resulted in an inability to acquire additional capital to operate our schools," ECA president and CEO Stu Reed told students in an email Wednesday. "It is with extreme regret that this series of recent circumstances has forced us to discontinue the operations of our schools."
ACICS faced major criticism for its handling of Corinthian and ITT. Its role overseeing both led in large part to the Obama administration's decision to withdraw federal recognition from the accreditor.
The organization had already placed ECA campuses on sanctions in September over its concerns, including institutional management and employer satisfaction. Since then, the accreditor uncovered even more concerns involving student progress and staff turnover, said ACICS president and CEO Michelle Edwards. In response to those issues and the company's deteriorating finances, the accreditor suspended recognition of ECA colleges and asked for a teach-out plan for students still enrolled to complete their education.
Flores said there were multiple red flags that should have prompted the accreditor to get assurance there was a process in place for students if the chain closed. And the department should have held the ACICS accountable for taking those steps, she said.
"They should be holding accreditors accountable and making sure they're doing their jobs," she said. "Instead, they're worrying about rescuing accreditors."
ACICS didn't respond to a request for comment on why it hadn't sought a teach-out plan sooner.
The news of the closures came suddenly this week for most students and faculty members. Christina Hall, a medical billing student at Brightwood College's Nashville, Tenn., campus, said classes on Wednesday began like any other day before her instructor was pulled into the hallway. Students were then asked to meet in a larger classroom, where they were told that their campus would close after Friday.
"And they basically just left it at that," she said. "Of course we had questions. We were all asking questions about what do we do now."
Among those unanswered questions — what do students like Hall do about thousands in loan debt they took out before completing their programs? The medical billing program at Brightwood cost more than $16,000, she said.
Hall was weeks away from completing required classroom instruction before beginning an externship, basically on-the-job training, in a medical office.
"I've never had teachers be so dedicated to their jobs and their students," she said. "It's a sad thing to see it just go down the drain."
In response to the closure of ECA, Representative Bobby Scott, the Virginia Democrat expected to be the next chair of the House education committee, said the news should cause the Education Department to rethink its recognition of ACICS and its regulatory agenda.
"This announcement captures many of the substantive issues we have raised about the department's efforts to roll back accountability in for-profit education, lower standards for accreditors, and make it harder for defrauded students to be made whole," he said in a statement.