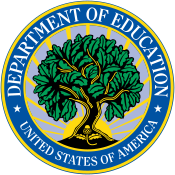 Colleges and universities must now report all litigation to the U.S. Department of Education
By Aaron Lacey
On March 15, 2019, the U.S. Department of Education released much anticipated guidance (the 2019 Guidance) detailing how the agency would go about implementing the 2016 version of its complex and controversial "borrower defense" rule (the 2016 Rule). As indicated in the Department's announcement, the 2016 Rule was scheduled to take effect on July 1, 2017, but was delayed by the current administration. Following an October 2018 decision by the U.S. District Court for the District of Columbia, the delay was set aside and the 2016 Rule took effect. This rule impacts all sectors of higher education, and the Department has labeled the related 2019 Guidance as "significant guidance" under the Office of Management and Budget's Final Bulletin for Agency Good Guidance Practices.
On March 27, 2019, Thompson Coburn's Higher Education Practice hosted a free 90-minute webinar examining the 2019 Guidance in detail. This webinar addressed each major component of the guidance, including implementation of the borrower defense framework, institutional reporting requirements under the revised financial responsibility rules, and the use of pre-dispute arbitration and class action waivers.
With this blog post, we highlight one of the most onerous reporting requirements under the 2016 Rule: the requirement that all institutions of higher education reportall of their litigation to the Department.
What you have to report and when you have to report it
Under the 2016 Rule, the financial responsibility regulations found at 34 CFR 668.171 have been augmented to require institutions of higher education to report a wide range of events to the Department. Because the new rule was officially effective July 1, 2017, institutions must report certain events… (continue reading)