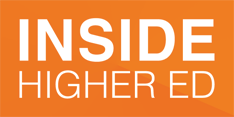 Consumer Groups to Challenge 'Partial Relief' Rule
Kery Murakami
June 9, 2020
Consumer groups are expected to file a federal lawsuit today challenging U.S. Education Secretary Betsy DeVos's so-called partial relief rule, in which more students get only a part of their student debt forgiven if they have been defrauded by their institutions.
The rule DeVos announced in December was a significant departure from the Obama administration's approach, which had been to grant full relief to borrowers, including thousands of former Corinthian Colleges students who sought to discharge their student loans after the collapse of the for-profit chain in 2015.
But under the new formula, discharge amounts are based on the typical earnings of a graduate who attended a specific program compared to the typical earnings for graduates who attended comparable postsecondary programs using so-called gainful-employment data collected by the department. Borrowers who attended a program where earnings were 49 percent or less than those of graduates from a comparable program would receive a full discharge. Above that, partial relief would be granted on a sliding scale.