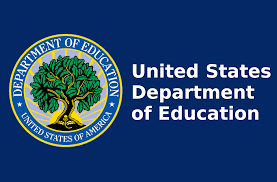 Ed Dept coding error could help for-profit deregulation | Education Dive
Author Jarrett Carter
Published Feb. 17, 2017
Dive Brief:
The for-profit higher ed sub-sector took a beating last year in the name of protecting taxpayers from fraudulent or predatory recruiting and enrollment practices, but leaders from these schools say that a widespread error in calculating loan repayment data should give their outcomes a second look under regulation reform, Inside Higher Ed reported recently.
Under current rules, only for-profits are required to disclose to potential students a federal notification of repayment rate threshold violations. And sector advocates say these rules, including regulations for gainful employment, provide a skewed context of performance while allowing nonprofit schools an easier time to comply with the rules
Critics of the for-profit challenge say that the data does not change the department's overall data published on its scorecard, and that these schools still disproportionately have bad outcomes even in light of corrected data.
Dive Insight:
Recent history suggests that federal data composites can too easily be incorrect, inconsistent or politicized to suit an agenda that is outside of helping students. This reality should motivate college leaders to self-produce more accurate data with context for important areas, including graduation rates and postgraduate employment with proper outcomes. Given that the current administration was already likely to dial back many of the questionable rules, it is that much more important for presidents and provosts to take the next four years to develop strong metrics on these outcomes.
How many students have joined the military, international service initiatives or advanced to graduate school after graduation? How many are in sectors that traditionally post low entry-level wages? And for unemployed graduates, what are the labor statistics and industrial trends in the regions where they live? This is the kind of data that can help colleges and universities to build a more complete picture of what they do, and who they help, through education.