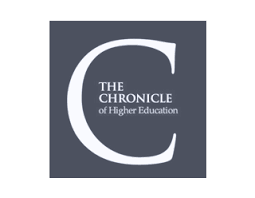 Former Top Official in Obama's Education Dept. Is Named President of ACE
The Chronicle of Higher Education
Former Top Official in Obama's Education Dept. Is Named President of ACE
WASHINGTON
Ted Mitchell, a top U.S. Department of Education official during the Obama administration and an architect of several of the college and student-loan accountability regulations the Trump administration is now trying to dismantle, was named on Thursday as the new president of the American Council on Education.Mr. Mitchell said countering the "narrative that college doesn't matter anymore for individuals and society" would be among his highest priorities for the organization, which represents about 1,800 college presidents on national policy issues.
Other core issues will be advocacy for the value of academic research and correcting public misimpressions about student debt that discourage from attending college "exactly the people" who need it most, he said in an interview.
Mr. Mitchell, 61, has served as a college president (at Occidental College), a vice chancellor and dean (at the University of California Los Angeles), a professor (at Dartmouth College), and a trustee (at Stanford University). He has also begun encountering higher education as a parent: His daughter is entering her freshman year in college, and his son is a high-school junior.
He will assume the council presidency on September 1, replacing Molly Corbett Broad, who has been in the post since 2008.
Mr. Mitchell became under secretary of education in 2014 and stayed until the very last day that the Democrats ran the Education Department, a process he frequently described as "sprinting to the tape."
Several regulations put into effect during that period, including the gainful-employment rule and rules to help student-loan borrowers who were defrauded by their colleges, are now slated to be redrawn, at the behest of President Trump's secretary of education, Betsy DeVos. The GOP continues to control both chambers of Congress.
Still, Mr. Mitchell said he believed his previous work with Republicans in Congress on issues such as simplifying the student-aid-application process, show his ability to work with parties across the aisle. "I was a political appointee, but I'm not a politician," he said.
A Vocal Advocate
This week both of his bosses at the department — the former education secretaries Arne Duncan and John B. King Jr. — blasted the Trump administration for its recent decisions to undo department policies, calling them "a huge step backward for our nation's students."
But Mr. Mitchell demurred when asked about those decisions. "Whether we like it or not, each administration has the opportunity to reregulate," he said. "We'll see how it comes out in the process."The council itself wasn't always a fan of the department's initiatives during Mr. Mitchell's tenure, particularly proposals like the one to create a government-run college-ratings system. (The department eventually abandoned the ratings idea in favor of an information tool now known as the College Scorecard.)
Mr. Mitchell said he expected the council to "continue to be vocal on behalf of the higher-ed community" in federal policy making. In addition to policies at the Education Department, he said the council would push for federal tax policies that protect the charitable deduction for donations to colleges, as well as for policies that protect undocumented students.
Before joining the department, Mr. Mitchell was chief executive of the New Schools Venture Fund, which invested in educational companies, and he remains a visible advocate of programs like competency-based education and other alternative approaches to higher education. The council has taken that view as well, with such projects as its program to accredit nontraditional education providers.
He said he expected that attention to continue at the council. "Innovation is on provosts' and presidents' minds," Mr. Mitchell said.
As an organization of higher-education presidents, the council pays particular attention to leadership issues. And according to its latest survey, the college presidency remains overwhelmingly white and male.
Mr. Mitchell, who is both white and male, said programs like the training fellowships that the council runs were useful ways to diversify that pipeline, but he acknowledged that the industry and the council needed to do more. "I also think it's important for people who look like me," he said, "to be talking how important diversity is."