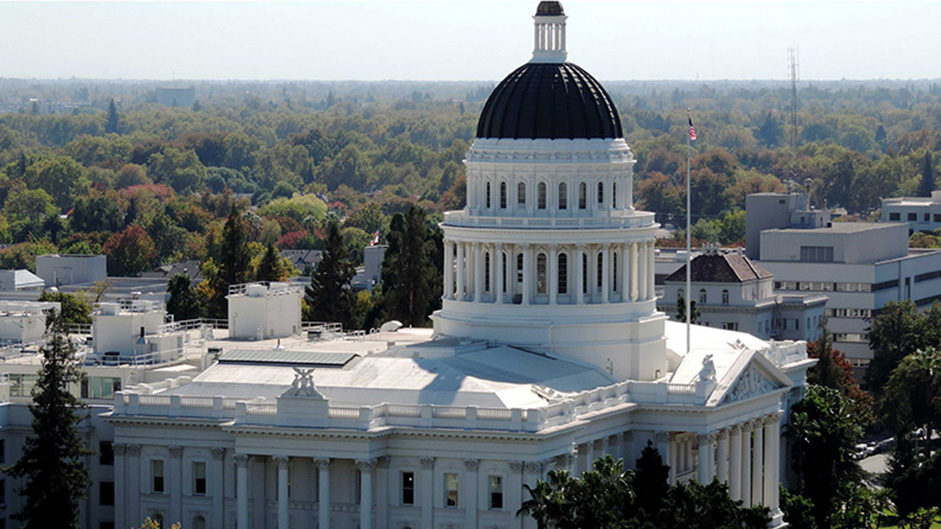 Issues of Accreditation Predominate in New Rulemaking Announced by Education Dept.
By Eric Kelderman
In its latest move to unmake policies and regulations, many of them put in place under President Obama, the U.S. Department of Education announced on Monday a new round of rulemaking on more than a dozen topics, most notably accreditation.
The department will consider issues such as the measures accreditors use to evaluate their member institutions, and how the government oversees approval of accrediting agencies.
The process of accreditation, which is largely opaque to the public, has become a central issue in higher-education policy. It is the path to more than $100 billion in federal student aid distributed every year. Colleges must be accredited in order to access this money, and accreditors must also go through a process to serve as gatekeepers for federal aid.
The department may also propose rewritten rules about how the government measures learning for the purpose of awarding federal aid; whether and how distance learning must be authorized in the states; and allowing a wider range of noninstitutional providers and religious schools access to federal student aid.
Many of the discussions will be welcome to both accreditors and colleges, who have called for a less burdensome accreditation process and more opportunities to innovate in areas such as competency-based education.
"We welcome the administration's efforts to reassess regulatory burdens and enhance accreditors' ability to promote institutional improvement and encourage the innovation necessary to effectively serve all students," Barbara Gellman-Danley, president of the Council of Regional Accrediting Commissions, said in a statement. She is also the president of the Higher Learning Commission, one of the nation's seven regional accreditors.
Some higher-education experts, however, warn that the Trump administration is taking on too many issues in too little time for the panel of negotiators — who have not yet been appointed —- to engage in meaningful discussion, let alone reach any sort of consensus.
Clare McCann, deputy director for federal higher-education policy at New America, a nonpartisan think tank, said the department's intention is not really to find a reasonable consensus on the issues.
"They've made it clear they are interested in lowering regulatory burden and don't seem to be invested in finding out how to do that responsibly," she said.
The notice of negotiated rulemaking had been 
anticipated
 since May, when the department announced its intention to rewrite several higher-education regulations. It has now scheduled three hearings for public comment in early September. After that, it will specify the rules to be considered, with negotiation panels to begin early in 2019.
'The Department Knows What It Wants to Do'
As in other recent rulemaking sessions under Education Secretary Betsy DeVos, the issues to be considered may include regulations that colleges in several sectors have favored limiting or eliminating.
For example, accreditors and colleges alike have complained about the department's use of the credit-hour definition, which links time in the classroom to the federal aid for which a student is eligible.
Accreditors generally protested a push by the Obama administration to hold them more accountable for the performance of the colleges they accredit.
"The effort to roll back things that are not helpful in accreditation is consistent" with the regulatory changes that accreditors and colleges have called for, said Judith Eaton, president of the Council for Higher Education Accreditation. The council, which comprises about 3,000 accredited colleges, sets standards for recognizing some 60 accrediting organizations.
Other regulations to be discussed, such as those requiring distance learning and online programs to be authorized by states, have been opposed by a broad group of institutions, including those represented by the American Council on Education (ACE).
But even as many groups ask for some regulatory relief, there is skepticism about whether the Education Department will be able to get the negotiators to agree on so many issues in such a short period. If the negotiations do not reach consensus, a final rule will be written solely by the department.
Daniel T. Madzelan, assistant vice president for government and public affairs at ACE, said likelihood of consensus is lower in cases with no new statute to guide the rulemaking.
"One might argue that because there's not a statutory basis, the whole process becomes a formality," he said, "because the department knows what it wants to do."
The department will signal its intentions early in the rulemaking process, Madzelan said, because unlike in previous sessions, it plans to provide draft language at the negotiators' first meeting.
Even though accreditors have sought relief from some regulations, there should be a balance between allowing more flexibility and ensuring that students are being protected, said Jamienne S. Studley, president of the WASC Senior College and University Commission, a regional accreditor.
In particular, Studley said, she is concerned about the department's suggestion that accreditors look only at academic outcomes and not at issues of governance or financial stability. "I'm worried about narrowing accreditors' vision," she said.
"I'm going to be looking very hard even at the ones that look good on their face," she said. "I'm going to be asking, What's the purpose? Are we putting students front and center?"
Eric Kelderman writes about money and accountability in higher education, including such areas as state policy, accreditation, and legal affairs. You can find him on Twitter @etkeld, or email him at eric.kelderman@chronicle.com.