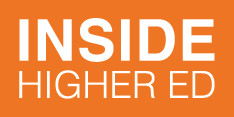 New Rules on Title IX
Meghan Brink
June 23, 2022
The Biden administration's proposal includes revisions to how colleges should address cases of sexual assault and extends protections to LGBTQ students. It does not cover athletics, which will be addressed in the future.
The Biden administration released a proposed Title IX rule Thursday featuring major overhauls to how colleges should respond to cases of sexual assault. The proposed rule also expands protections for LGBTQ students.
Title IX of the Education Amendments of 1972 is the law that protects students, faculty and staff from sex-based discrimination at education programs that receive federal aid. The proposed rule prohibits discrimination based on sexual orientation and gender identity, in addition to sex, on college campuses for the first time in history. That protection is expected to be attacked by many. During the Obama administration, LGBTQ students were protected under Title IX, but that was never added to the regulations.