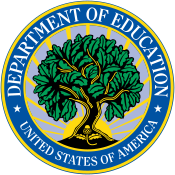 Obama Borrower Defense Rules Could Get New Life
Dive Brief:
A federal judge in Washington, D.C., today will consider the implementation of Obama-era student loan borrower defense to repayment regulations, The New York Times reported.
The decision follows a ruling earlier this week by the Obama appointee in favor of 18 states and the District of Columbia that sued Education Department Secretary Betsy DeVos for delaying the rules' implementation, a decision they say was "arbitrary and capricious."
Implementing the rule could give nearly 100,000 borrowers, many defrauded by for-profit colleges, the opportunity for relief. The rules had been in place since 1995, though they were little-used until the high-profile collapse of for-profit Corinthian College, which prompted the Obama administration to strengthen them in favor of borrowers.
Dive Insight:
If the rules are implemented, they may not be on the books for long. In July, the department proposed new rules guiding borrower defense that raised the standard for individuals seeking relief. Specifically, they narrow the definition of misrepresentation established in earlier versions to "acts or omissions made with known falsity, intent to deceive, or reckless disregard for the truth, among other requirements," the National Law Review explains.
The new rules also forbid group claims and require students show that significant financial harm had been done.
Borrower defense is a form of federal student loan forgiveness available to borrowers who can prove their institutions "misled … or engaged in other misconduct in violation of certain state laws" relating directly to the loan or the education services it covers, according to the department's Federal Student Aid office.
Critics of the Obama-era changes say the revisions made it too easy for borrowers to get relief, putting institutions on the hook for poor choices made by students. But as the administration pulls back other efforts to regulate for-profit colleges in particular, proving they they were indeed misled is expected to become even more difficult, the Chronicle of Higher Education reported.
How much relief eligible defrauded borrowers will receive is also coming into question. Preliminary data reviewed by the Associated Press found that most borrowers seeking relief from the Ed Department for loans incurred to attend for-profit colleges are receiving partial loan forgiveness under a new earnings-based tiered relief policy put forth by DeVos.
Roughly one in 16 of cases approved by the department under DeVos has received full forgiveness while one in three received partial relief, covering about one-third of a student's outstanding loan.
DeVos' proposed borrower defense revisions would go into effect on July 1, 2019.