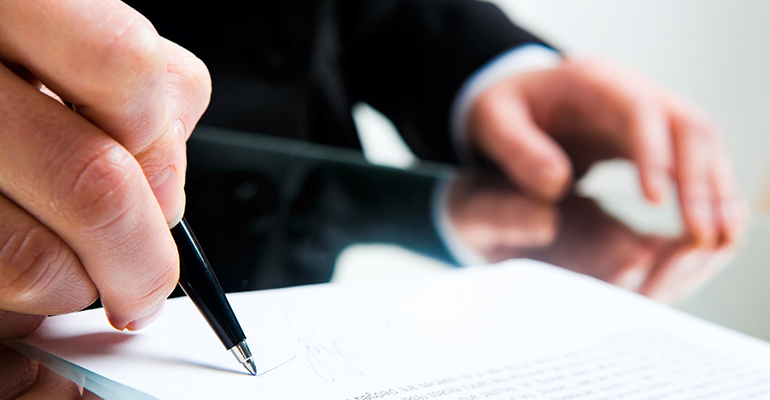 Subcommittee Discusses the Government's Role in Occupational Licensing
Today, the Subcommittee on Higher Education and Workforce Development, chaired by Rep. Brett Guthrie (R-KY), held a hearing to review occupational licensing and its effects on economic growth.
"Occupational licensing plays an important role in protecting consumers and ensuring high-quality service," Chairman Guthrie said in his opening statement. "In many cases, it makes sense that a professional would be credentialed to operate, like in the case of a doctor performing surgery or a pilot flying a commercial plane. But in other instances, the need for a license is more of a stretch. For instance, if you aspire to be a barber or an interior decorator, there seems to be less of an urgent need for the government to play a role in regulating your career, and yet some government entities have disagreed."
In the 1950s, 5 percent of workers were licensed. That number has grown steadily over the decades so that today, the number of licensed professionals in the U.S. has ballooned to 1 in 4 workers. A state license may be required to do anything from braiding hair to floral design. Albert Downs, a Policy Specialist with the National Conference of State Legislatures described to members how this trend has affected the workforce at large.
"Research suggests that, in some cases, licensing can benefit the public by limiting the risk of public health and safety hazards arising from the incompetent practice of a given occupation or profession. In many more cases, the risk of harm to public health and safety is not well established and research shows that consumer welfare is unchanged, or sometimes reduced, by licensing regulations. In all cases, economic data demonstrate that licensing can have negative consequences for job growth, overall employment and consumer prices," Downs said.
Bryan Schneider, Secretary of the Illinois Department of Financial and Professional Regulation, detailed how licensing negatively impacts the workforce and upward mobility, especially for low-income workers.
"[O]ver-regulation where the public safety is not in question has tangible, adverse consequences," Schneider said. "Obtaining a license is costly, often requiring thousands of dollars in school, exams, licensing fees and continuing education. These costs create a significant barrier to entry for otherwise qualified individuals who could practice safely in an unregulated environment and disproportionally impact low wage earners and those with criminal histories."
It is estimated that overly-rigorous licensing requirements have cost the economy 2.85 million jobs, and that $203 billion in licensing costs are passed on to consumers each year. This has resulted in a substantial drag on the economy, and has drawn the scorn of presidential administrations on both sides of the aisle.
"The problems caused by this explosion of occupational licensing are obvious and have increasingly been the subject of bipartisan condemnation. Under the administration of President Obama, the White House issued a report concluding that licensing laws 'raise the price of goods and services, restrict employment opportunities, and make it more difficult for workers to take their skills across state lines.' And the administration of President Trump has spoken out with equal force, with U.S. Secretary of Labor Alex Acosta arguing last year that 'the cost and complexity of licensing creates an economic barrier for Americans seeking a job, especially for those with fewer financial resources,'" Robert McNamara, Senior Attorney for the Institute of Justice, told members.
States should review their licensing practices, and whenever appropriate, remove unnecessary barriers to upward mobility and economic growth.