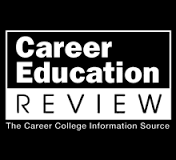 Thank you for my purpose
Jenny
November 25, 2020
By Kim Cook, Regional Director of Clinical & Career Success, American Career College, Areyoucreating.com
Today I am focused on gratitude. I am thankful for the people in my life; my friends, my family, my colleagues, my job. The light in my heart shines because my actions make a difference. I work at a career college and our students have been placed, traced and displaced, but they are resilient. Let me share a story that represents how the journey to success isn't always easy, but if you are pursuing your passion, it is worthwhile.
Cecilia dreamed of working in the medical field, a lover of computers since elementary school. Other girls would play dolls or toys, but she would write on papers and pretend to file. At the age of 30, she finally took the first step to achieve her dream and enrolled in a vocational school, American Career College. She told her family and friends that she wanted to expand her brain and be a part of a system that helps people.
To make ends meet Cecilia, worked at an acute psychiatric facility that provided care for patients recovering from drug & alcohol addiction, eating disorders, dual diagnoses, PTSD, schizophrenia, and more. Her job consisted of providing compassionate care, administering medication, logging notes, and whatever they asked of her.