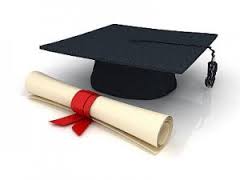 The Other Retention Problem
Employers have a retention issue of their own: holding on to their workers. Employer-paid tuition programs to help workers go to college are part of the solution, writes Rachel Carlson.
Those of us who work in higher education know our retention challenges all too well. Of students who enter colleges and universities, nearly half exit without a degree. This is even more pronounced for community colleges, where only about 30 percent of students graduate within three years. The problem is especially acute for what former Under Secretary of Education Ted Mitchell refers to as "new normal" students, who are balancing part-time college with full-time work and are, as a result, at a higher risk of dropping out.
American businesses face a similar retention challenge. Post-recession, employee churn has skyrocketed — with some businesses facing annual turnover rates between 100 and 160 percent. And the cost to replace workers is high. In industries like health care and manufacturing, attrition can cost employers up to 50 percent of an individual's yearly salary. With average tenure for entry-level workers varying from nine months in the restaurant industry to 18 months in health care, turnover costs quickly add up.
Sound familiar?
Higher education's retention problem creates fiscal pressure for institutions and financial hardship for students who leave with debt but no degree. Corporate America's retention problem stymies economic growth, diverting resources toward an endless cycle of recruiting and retraining employees to keep pace with turnover.
But crises often make for strange bedfellows, and as it turns out, college- and corporate-retention challenges may be two sides of the same coin. Working together, they just might bring complementary solutions to a shared problem. Here's how.
Studies show that employee attrition is lower among participants of tuition assistance programs. Analysis from the Lumina Foundation pegs the ROI of tuition assistance programs between 129 and 144 percent — due, in part, to financial savings from increased retention. Education benefits are also a powerful tool for employers looking to recruit and retain millennial workers, who have a reputation for job hopping but increasingly expect education-oriented perks.
Corporate investments in higher education may also benefit colleges and universities grappling with their own retention crisis. Institutional leaders know that working students struggle to complete for a range of reasons, including finances. In a survey of students who did not complete college, two-thirds of respondents cited a need to financially support a family as their reason for leaving school, and nearly half simply couldn't afford college.
When employers subsidize college and provide the coaching and wraparound support services that working learners need to complete, they not only increase the likelihood that an employee will stay with them — they change the odds of retention for the colleges that they attend.
Transfer and articulation of work-based learning can also address the college-corporation retention problem. Colleges and universities know that students with credit for prior learning are 2.5 times more likely to graduate. And savvy employers, like Chipotle, are creating pathways to college credit that give meaning to on-the-job training.
Blurring the line between the world of work and higher education requires a new paradigm of collaboration between institutions and employers to evaluate corporate training and create transparent pathways that enable employees to earn credit for on-the-job experiences. This is not uncharted territory: a majority of higher education institutions already offer credit for military experience. Elite institutions often offer credit for unpaid internships.
But students in open-access institutions rarely get credit for the work force development training they earn on the job. A collaborative approach to a shared retention problem requires increased alignment and dialogue, between institutions and employers about the role and rigor of corporate training and prior learning in higher education.
One-off partnerships between colleges and employers, alone, may not address either's retention crisis at scale. High-profile partnerships like Arizona State University's arrangement with Starbucks are representative of early, first forays into education as a benefit.
But the diversity of employee needs across our largest national employers demands an array of educational options to meet students where they are and put them on a path toward their academic and career goals. More options, however, also mean greater complexity, which requires active participation from employers to guide first-generation student employees through the maze of university programs, just as they would for health care or retirement savings. At Guild Education, we aim to bridge that gap between employers and higher education by helping companies offer employees a variety of learning options, from GED programs thru master's degrees, from a consortium of our partner universities and learning providers.
Putting employees through school can help to keep them at work. And giving students the opportunity to earn money while pursuing a degree can help to keep them in school. Education as a benefit may be a counterintuitive retention strategy on both sides, but it offers a win-win-win scenario for employers, employees and colleges.