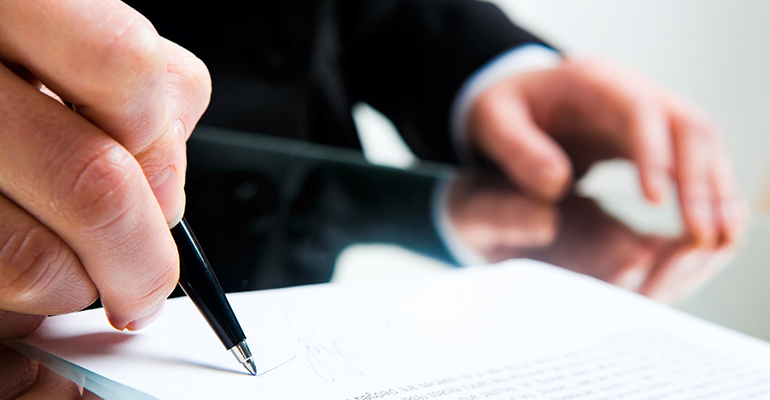 U.S. Department of Education Proposes Overhaul of Gainful Employment Regulations
The U.S. Department of Education today announced a Notice of Proposed Rulemaking (NPRM) that proposes to rescind Gainful Employment (GE) regulations in order to provide useful, transparent higher education data to students and treat all institutions of higher education fairly.
"Students deserve useful and relevant data when making important decisions about their education post-high school," said U.S. Secretary of Education Betsy DeVos. "That's why instead of targeting schools simply by their tax status, this administration is working to ensure students have transparent, meaningful information about all colleges and all programs. Our new approach will aid students across all sectors of higher education and improve accountability."
The Department continues to believe that data such as debt levels, expected earnings after graduation, completion rates, program cost, accreditation, and consistency with licensure requirements are important to consumers, but not just those students who are considering enrolling in a gainful employment program. Therefore, in the NPRM the Department invites public comment concerning whether or not the Department should require institutions to disclose, on the program webpage, information about the program size, its completion rate, its cost, whether or not it is accredited, and whether the program meets the requirements for licensure in the State in which the institution is located.
In addition, to provide prospective students with important, actionable, and accurate information that could be used in college enrollment and borrowing decisions, the Department plans to update the College Scorecard or a similar web-based tool to provide program-level outcomes including, at a minimum, median debt and median earnings for all higher education programs, at all title IV participating institutions. The Department believes that this will improve transparency by providing comparable information for all programs and helping students understand what earnings they might expect based on those of prior graduates. This would also increase accountability of institutions by making it more difficult for institutions to misrepresent program outcomes, such as the earnings of prior graduates, since prospective students would have access to accurate data provided by the Secretary of Education.
The 30-day public comment period for these proposed regulations will begin once published in the Federal Register. In the interim, an unofficial version of the proposed rule can be found here.