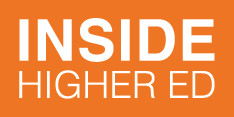 Using Pell to Police For-Profits?
Alexis Gravely
November 22, 2021
Stakeholders argue that there are more appropriate ways to hold for-profit institutions accountable than excluding their students from using the Build Back Better Act's increase to the maximum Pell Grant.
A long-awaited increase to the maximum Pell Grant was passed by the House of Representatives Friday, but with a catch—it will only be available to students attending nonprofit institutions. The provision has raised questions about the appropriate way to hold for-profit colleges accountable, as 17 House Democrats publicly opposed the exclusion ahead of the legislation's final vote.
Under President Biden and congressional Democrats' $1.75 trillion social spending package, the Pell Grant award—financial aid for low- and moderate-income students that doesn't have to be repaid—would be increased by $550 per year. But the approximately 900,000 Pell Grant recipients who attend proprietary institutions won't be eligible to receive the extra funds, a big change in how the program has historically operated.
The provision only affects the $550 increase—for-profit students would still be eligible for the current maximum Pell Grant, which is $6,495.