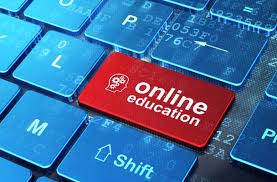 Who's Up and Who's Down in Online Education?
The Chronicle of Higher Education
While overall enrollment in higher education has fallen in the past three years, the number of students taking classes at a distance has continued to grow, a new report shows. In 2015, more than six million students — nearly 30 percent of college students — took at least one course online. Nearly half of those students took courses exclusively online.
The report, Digital Learning Compass: Digital Education Enrollment Report 2017,also documents the shifting patterns of online enrollment — away from for-profit colleges and toward private nonprofit institutions.
Online enrollments at private, nonprofit institutions are growing at the fastest rate, and these institutions now enroll more distance students than do the for-profits, the report shows. The for-profit declines have come overwhelmingly at the undergraduate level; the private nonprofits have seen growth among both undergraduate and graduate students.
Online enrollment remains very concentrated: Just 5 percent of institutions account for nearly half of all distance-education students. The 50 institutions with the most online students in 2015 enrolled more than 1.4 million students, nearly one-quarter of the those taking at least one distance-education course.To show the changes taking place in the online-education landscape, the report also ranks the 50 colleges with the biggest enrollments in 2012 and the 50 biggest in 2015. Forty-six out of 50 changed rankings over those three years, noted Jeff Seaman, co-director of Babson Survey Research Group, which conducted the survey with the WICHE Cooperative for Educational Technologies and the ed-tech blog e-Literate. "It's not yet reached the steady state in terms of who the big players are," said Mr. Seaman in an interview.
Seventeen of the colleges with the largest enrollments in 2012 were replaced by faster-growing institutions in the 2015 list. Several others on the 2012 list were among the fastest growers in 2015, led by Southern New Hampshire University, which grew by nearly 400 percent. Four other institutions had online enrollments increase by more than 10,000 students: Western Governors University, Brigham Young University-Idaho, the University of Central Florida, and Grand Canyon University.
Following is a table showing the change in online enrollments (defined as students taking at least one distance-education class) from 2012 to 2015 for the 50 institutions that had the most online enrollments in 2012.
How 2012's Online-Education Leaders Fared 3 Years Later
Note: This list includes only the 50 institutions with the most online students in 2012. For the list of institutions with the most online students as of 2015, view the full report. When reading year-to-year comparisons, be aware that colleges that attributed online enrollments to a particular campus may have shifted those students to another campus between 2012 and 2015.