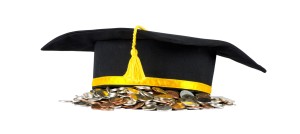 California AG Amends Lawsuit on Delayed Processing of Borrower Defense Claims
National Association of Student Financial Aid Administrators
By Allie Bidwell, NASFAA Senior Reporter
California Attorney General Xavier Becerra announced last week, just three days after the Department of Education (ED) released proposed regulations for borrower defense to repayment, that the state had amended an existing lawsuit to establish that the state had the right to bring the lawsuit, which claims ED's "failure to expeditiously discharge the entirety" of former Corinthian Colleges students' federal loans violates the Administrative Procedures Act (APA).
Becerra originally filed the lawsuit against ED and Education Secretary Betsy DeVos last December and claimed ED had halted the processing of tens of thousands of borrower defense claims from former Corinthian Colleges students, about a quarter of whom resided in California, according to the lawsuit. But on June 27, Magistrate Judge Sallie Kim — who just days before ruled against ED in a separate lawsuit related to borrower defense — dismissed the California lawsuit and gave Becerra 30 days to file an amended complaint.
"We continue to believe that Corinthian students are being wrongly denied critical relief by a Secretary of Education hostile to their plight. That is why we have decided to amend our lawsuit," Becerra said in a statement. "We look forward to seeing this case through in court and to fighting vigorously on behalf of our sons and daughters."
In the amended complaint, Becerra and the California Department of Justice attempt to prove how the state was harmed by the delay in processing borrower defense claims — a key area in which Kim said the lawsuit fell short and served as the reason for its dismissal. The amended complaint contains a new section arguing that ED's actions harmed the state's "quasi-sovereign and sovereign interests," and that the actions "have many wide-ranging indirect effects both on the individual students, their families, and California's broader population."
"California has 'quasi-sovereign' interests in the health and well-being — both physical and economic — of its residents including these students and their families, their financial and educational opportunities, their ability to continue their education and obtain higher-paying jobs to support themselves and their families, and their ability to improve their lives after having fallen victim to predatory schools," the lawsuit said. "Also, California has an interest in encouraging, supporting, maintaining, and defending higher education for its residents and consumer protection."
The lawsuit went on to say that the state also has strong interest in "stopping, preventing, and redressing" fraud related to the way for-profit colleges market and sell educational services within the state's borders and that ED's delay in processing borrower defense claims for full relief and the decision to implement a tiered system for partial relief "harms each of these quasi-sovereign and sovereign interests."
Becerra also argues in the lawsuit that ED's actions both directly and indirectly harm the state's public colleges and universities by preventing many former Corinthian students from enrolling due to outstanding federal student loan debt from their time at Corinthian.
The attorney general also claimed that ED's actions have caused a financial harm to the state of California because "at ED's specific request," the attorney general "expended time, resources, and funds assisting ED with outreach to borrowers eligible for expedited relief under the Corinthian Full-Relief Rule."
The California Community Colleges, the California Student Aid Commission, and the Bureau for Private and Post-Postsecondary Education also participated in the outreach, the lawsuit said, and ED's delay in processing claims and choice to award partial relief "harms and undermines these investments."
"California would not have spent time, resources, and funds on outreach had it known that ED would cease providing any relief to defrauded Corinthian borrowers, as was the situation when the People filed their initial complaint on December 14, 2017, and as is the current situation on the date the People filed this First Amended Complaint," the lawsuit said. "Moreover, had California known that ED would impose a new rule to limit relief based on factors outside the scope of ED's attestation form, California could have notified borrowers to submit additional information, including income information, with their borrower-defense claims."
Becerra is seeking action from the court to vacate all partial loan discharges and award those borrowers full relief, compel ED to award full relief to all pending and future borrower defense claimants covered under findings of fraud at Corinthian, prevent ED from collecting on the loans of any borrowers with pending claims, and prevent ED from determining the loans of borrowers with or without pending claims are eligible for wage garnishment.