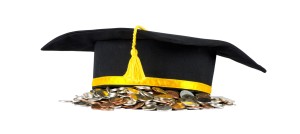 For-Profit vs. Public Beauty Schools?
January 7, 2019
For-profit cosmetology operators in Iowa used legal threats to prevent competition with lower-priced community colleges, according to The New York Times, but the case appears to be an outlier.
On at least one occasion, a for-profit cosmetology college used a state law to stop a community college from creating a new program that would compete with it. But higher education experts said such incidents are rare.
A recent article in The New York Times revealed that the Iowa Cosmetology School Association and La' James International College, which owns six beauty schools in the state, in 2005 sued Iowa Central Community College to stop the public two-year institution from starting a cosmetology program. Many observers called the revelation indefensible for a sector that boasts of market-based offerings and has long complained about regulations that prevent it from being on an even playing field with public colleges. However, the Iowa case may be an outlier.
"This circumstance appears to be unique to Iowa," David Baime, senior vice president of government relations and policy analysis at the American Association of Community Colleges, said in an email. "But it is deeply disturbing that students are being deliberately (continue reading…)