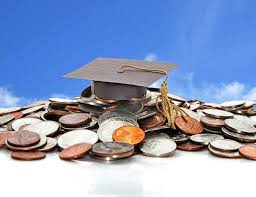 Sherlock Plumbing, Heating & Air Awards UEI College Student with $500 Scholarship
SAN MARCOS, Calif., Dec. 19, 2018 — UEI College, a national provider of career training, continues to focus on their mission of improving lives and communities by making hands-on education available to students through community partnerships. This year, Sherlock Plumbing, Heating & Air chose UEI College as its first educational partner, offering a $500 scholarship to one HVAC student who demonstrated a commitment to excellence and maintaining a strong character.
Sherlock selected Fernando Montaño, a Heating, Ventilation & Air Conditioning (HVAC) Technician student at UEI College – San Marcos to receive the $500 Scholarship. "I come to school every day no matter what and always get here early with everything I need," Montaño shared when asked about his career journey and scholarship opportunity. "I give it my all. I have four beautiful kids and this will help me so much to keep going and reach my goal."
Sherlock Plumbing, Heating & Air has been providing clients in San Diego North County communities such as Vista, Encinitas, Escondido, San Marcos, Oceanside, Carlsbad, and Rancho Santa Fe with the highest quality heating, air and plumbing services since 2002. "With a decline in trade programs over the past 30-50 years, Sherlock believes strongly that the future of our industry depends on career training programs that provide education opportunities to individuals and the community to build skilled candidates in the workforce," said Kelley Foulk, Marketing Director at Sherlock. "The opportunity to assist in providing curriculum feedback from real-world industry experts and make a positive impact through their community efforts has been a significant part of our partnership focus."
UEI College – San Marcos offers more than just career training in HVAC. Students can build their futures with the opportunity to train in the following programs: Business Office Administration; Criminal Justice; Dental Assistant; Heating, Ventilation, and Air Conditioning; Medical Assistant; Medical Office Specialist; and Pharmacy Technician. UEI students can earn a diploma and be ready for entry-level employment in as few as 10 months for select programs.
UEI College – San Marcos is accredited by the Accrediting Council for Continuous Education and Training (ACCET).
For more information about programs offered at UEI College, visit http://www.uei.edu.
For more information about Sherlock Plumbing, Heating & Air, visit https://www.sherlockair.com.
About UEI College: Headquartered in Irvine, California, International Education Corporation is a premier national provider of postsecondary career education offering top-quality programs in high-demand verticals such as healthcare, business, technology, transportation, and criminal justice. IEC is the parent company of UEI College, United Education Institute, Florida Career College and US Colleges.