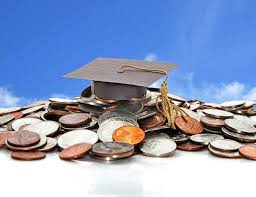 Study: Students With a Job After Graduation Earn More
by Emma Whitford
A new analysis by Gallup and Strada released today shows that students who have a good job upon graduation earn more money immediately after graduating and in the long-term scope of their careers than students who take between two and 12 months to secure a good job.
A "good job" was defined by each student, and the data was pulled from a Gallup-Strada Alumni Survey that interviewed more than 4,429 U.S. adults between 2010 and 2016. (Note: Inside Higher Ed works with Gallup on some surveys but played no role in this one.) Students who did not seek a job immediately after graduation, such as students who decided to continue their education, were excluded from the analysis.
"Forty-three percent of recent graduates who had a good job waiting for them upon graduation now earn at least $60,000 in personal income, compared with fewer than two in 10 graduates who took two to less than 12 months (18%) or one year or more (14%) to find a good job," the article read. "Additionally, more than a third (38%) of recent college graduates who took a year or more to land a good job now earn less than $24,000 in personal income."
The article doesn't control for differences in students' majors or career paths, potentially important factors, as careers in certain industries, such a technology and finance, have higher earning potential and often recruit students en masse before graduation. The article also did not break down results by race, gender or ethnicity, which can also play a role in securing employment and earning potential.