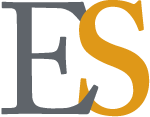 EdwardsSchoen
Primary Contact:
Jeremy Schoen – Co-Founder
Email: JeremyS@EdwardsSchoen.com
7500 College Blvd, 5th floor
Overland Park, KS 66210
Phone: 913-707-3473
Website: https://edwardsschoen.com/
Company Description
EdwardsSchoen is an education marketing company that focuses on enrollment strategies and consulting services. With decades of experience in higher education and dozens more in direct response marketing, the group understands that each university and student population is unique. ES prides themselves on developing individualized strategies for each of their partners, offering insights and solutions throughout the entire enrollment life cycle.