Primary Contact: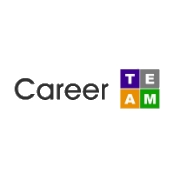 Micaela Alpers
President of Education Division
250 State Street
North Haven, Connecticut 06473
United States
Phone (619) 559-8134
Micaela.alpers@gmail.com
http://careerteam.com
Career TEAM solves today's most pressing social challenges through strategic partnerships with government & educational institutions. We provide innovative solutions to complex social challenges such as closing the opportunity divide, reducing unemployment, and eradicating poverty. CareerTEAM's areas of expertise include: Project Management, Professional Development, Career Training, Student Success, Long Term Unemployed, Learning Management & Applicant Tracking System Development.