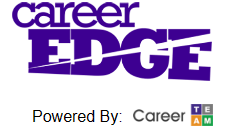 Career TEAM
Primary Contact: 
Micaela Alpers – President of Education Division
Email: micaela@careerteam.com
250 State Street, Unit C2
North Haven, Connecticut 06473
Phone: (619) 559-8134
Website: http://careerteam.com
Career TEAM solves today's most pressing social challenges through strategic partnerships with government & educational institutions. We provide innovative solutions to complex social challenges such as closing the opportunity divide, reducing unemployment, and eradicating poverty. CareerTEAM's areas of expertise include Project Management, Professional Development, Career Training, Student Success, Long Term Unemployed, Learning Management & Applicant Tracking System Development.