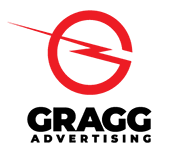 Gragg Advertising
Primary Contact:

Darryl Mattox – President/COO
Email: dmattox@graggadv.com
Lisa Olmedo – Vice President of Business Development
Email: lolmedo@graggadv.com
450 E. 4th Street, Suite 100
Kansas City, MO 64106
Phone: (816) 931-0050
Website: www.graggadv.com
Company Description:
GRAGG ADVERTISING is a full service, integrated marketing EDU agency with expertise in all media channels. Gragg implements attribution modeling for its clients. Attribution modeling is the understanding of how each media channel works with others to give you the greatest results. We have expertise in creative and brand development, traditional media, PPI, PPC, Social, SEO, Web development, referral strategies, admissions training and a host of proprietary products and services. All in-house. No outsourcing. Our unique integrated strategy with proven direct response tactics delivers quantifiable results. "With Gragg Advertising it is…Expectations Exceeded!" For more information visit www.graggadv.com or contact Lisa Olmedo, VP of Business Development at 816-931-0050 or lolmedo@graggadv.com.